I searched in Google for [farmers renters insurance]: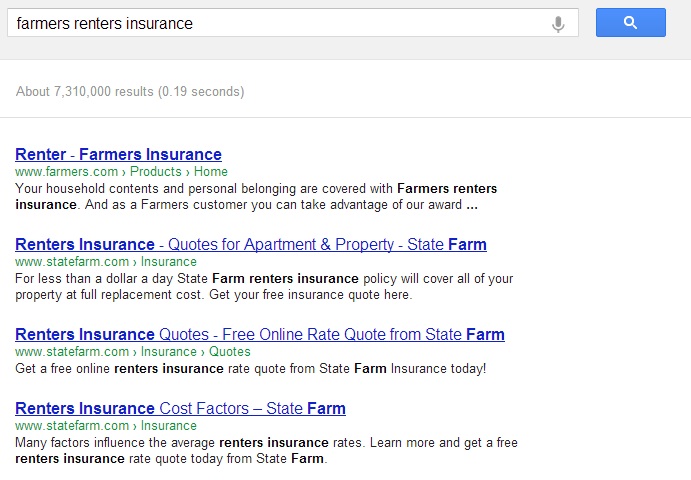 The first result is on www.farmers.com, which I would expect. Weird breadcrumbs, though. I wouldn't expect them to be www.farmers.com > Products > Home. Instead I'd expect something like Home > Products > Renters Insurance, but whatever.
Second, third and fourth results were all on www.statefarm.com. This is rubbish.