Lots of insanity about losing Google Maps data in the Maps app in iOS 6.
For people who drive primarily and who do it in heavily mapped suburban areas, this won't be a big deal, and they're getting turn by turn navigation so there's a lot of reason for them to rejoice.
But for those of us who take public transportation and rely on Maps for subway schedules, who expect to be able to use Maps in cities and for it to make any sense at all, going from Google Maps powered Maps app in iOS 5 to Apple getting data from lots of other sources in iOS 6 is going to suck. It will prevent me from upgrading to iOS 6 (though the biggest reason not to upgrade is not to lose my jailbreak).
No need to dwell on this point, except to add that it most definitely sucks for Apple, a company that very carefully decides to enter only a few niches, to butt heads against Google, whose mission is to get itself into every business it possibly can. For Apple, being in the maps business is directly relevant to one of their core businesses – handheld mobile devices. For Google, being in the maps business is an opportunity to sell advertising, both against content they own because they bought it and against other companies' content, by throwing around their weight as… a search engine.
And that brings me to the reason why, even though I use Google Maps every day and will continue doing so for the foreseeable future, I am very eager for Apple's maps to grow and be more useful and better than Google Maps in every way.
A friend of mine is visiting San Francisco and staying at a hotel at 465 Grove Street: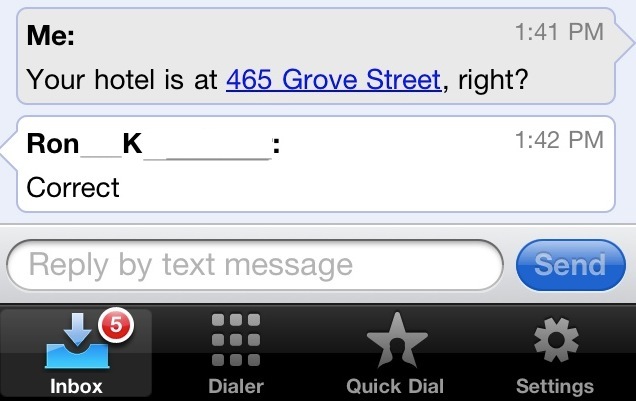 When I was a few blocks away from the hotel, I looked up the address in Maps to find out the cross street. Here's what I saw:
My first reaction: Weird, it must be showing me 465 High Street in Berkeley or some other suburb, because San Francisco streets have a grid pattern and I don't see it on this map.
My second reaction: Wait a second, I search for 465 Grove Street, not 465 High Street. How and on what basis did Google decide that I wanted an address different from the one I clearly entered? Especially when I'm just a few blocks away from the exact address I was trying to find!
Here's what I got when I clicked on the arrow for more information: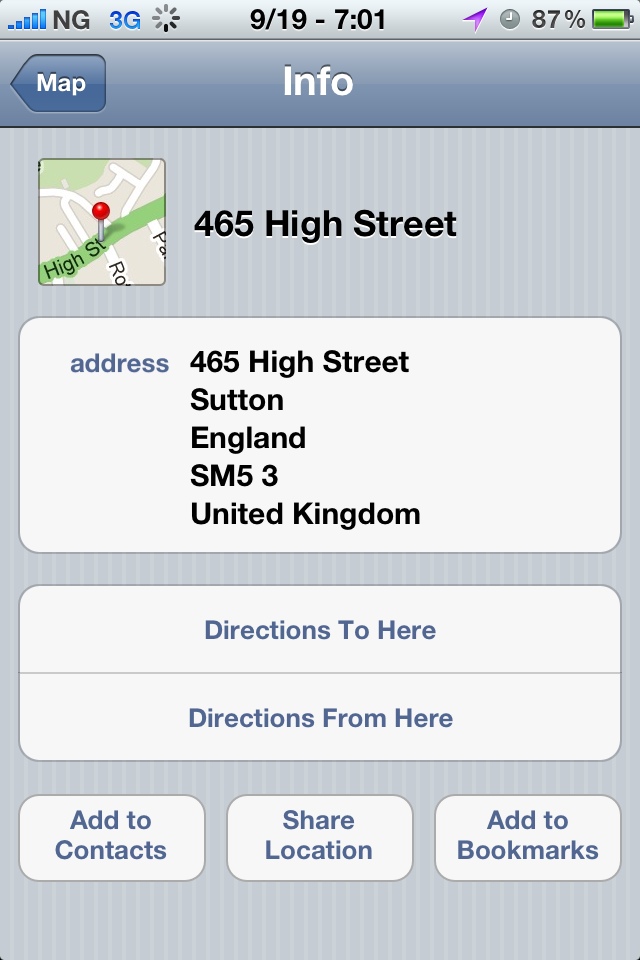 That's right, I was a few blocks away from 465 Grove Street, San Francisco, I searched for 465 Grove Street in Maps app powered by Google Maps, and Google gave me information about 465 High Street in a place called Sutton in the United Kingdom.
That is about the most useless and obstructive mapping experience imaginable. I'm sure Apple won't have a hard time competing.