I previously complained about Google Maps misplacing a local barbecue joint by several blocks, relocating my friend's San Francisco hotel to England, trying to send me to Denver to pick up a package from Amazon, and tricking me into walking through the Tenderloin when it's entirely unnecessary.
Every time I write one of these, I think it will be the last time, and then the Google-powered Maps app on my iPhone (I'm not upgrading to iOS 6 because I want to preserve my jailbreak) stuns me again.
Yesterday I was sick and needed to go to the doctor. I was walking there from work, so I quickly punched the address into my phone: 490 Post St.
Oh wait, you know that "St." is a common abbreviation for the word "Street," especially on maps and such, right? Because apparently Google doesn't realize this. Instead of interpreting "St." as "Street," something very different happened. Here's the map I got: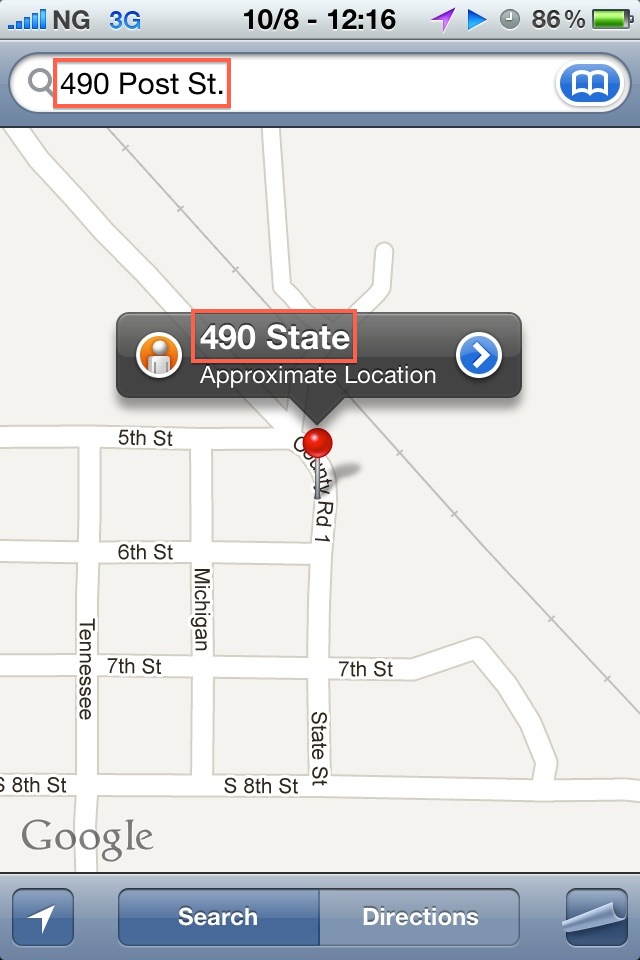 Note that I clearly searched for "490 Post St." and was shown a map for… "490 State."
What and where is "490 State?" I asked.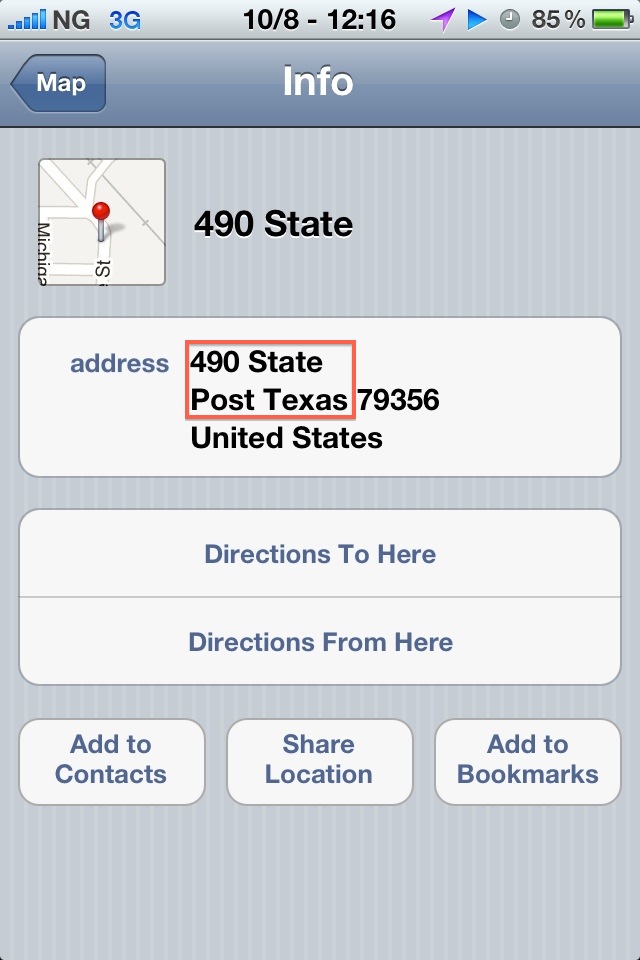 Why, of course. 490 State is an address in Post, Texas.
For what it's worth, here is the correct map of 490 Post Street – the one in San Francisco, California – that I got by entering the full address, with ZIP code: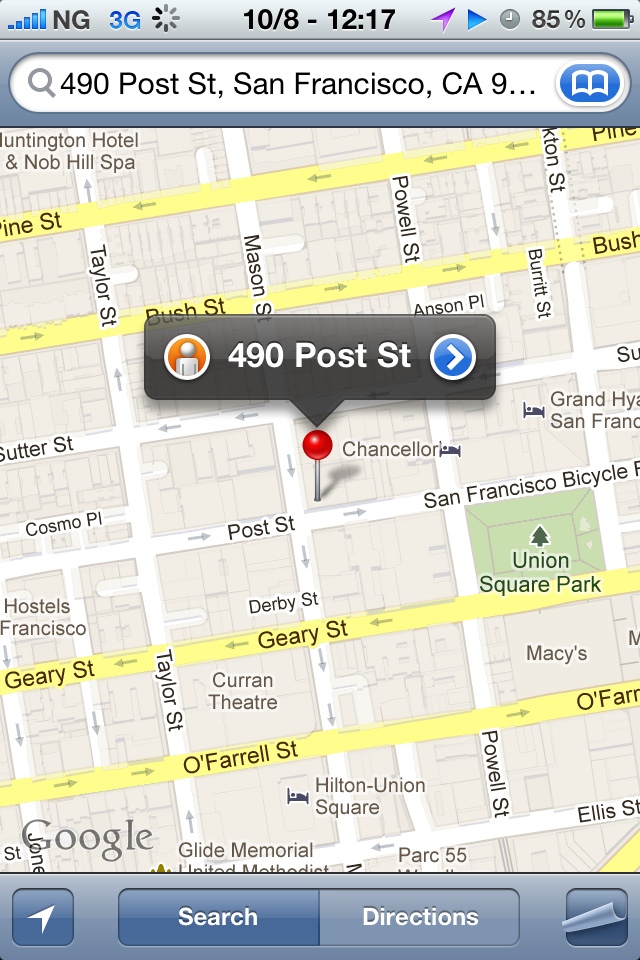 So in summary: Google somehow took a request for 490 Post St., which was 0.8 miles (16 minutes walking) from where I stood in San Francisco, and instead gave me information on 490 State in Post, Texas, which is… a lot farther away.
And on further research, I don't even think 490 State in Post, Texas, is a legitimate address. So, let that count as two failures.