While the uproar continues over Apple's Maps fiasco, Google Maps continues to give me information that's false or questionable (I'm not upgrading to iOS 6, both to preserve my jailbreak and to preserve my transit directions, so I have not tried Maps without the Google-supplied data).
I'm ordering an external hard drive on Amazon now and see that Amazon has expanded to offer new Locker locations (they ship to a location that's open 24/7 and I can go to pick it up there). I searched in regular Google search for the address of one of the Amazon locations: 1475 Fillmore St.
Google knows that I am in San Francisco. In fact, the first three results in Google organic search (and seven of the top ten) were all about a residential building at that address in San Francisco. But the Google Maps result at the top of my organic results? See for yourself: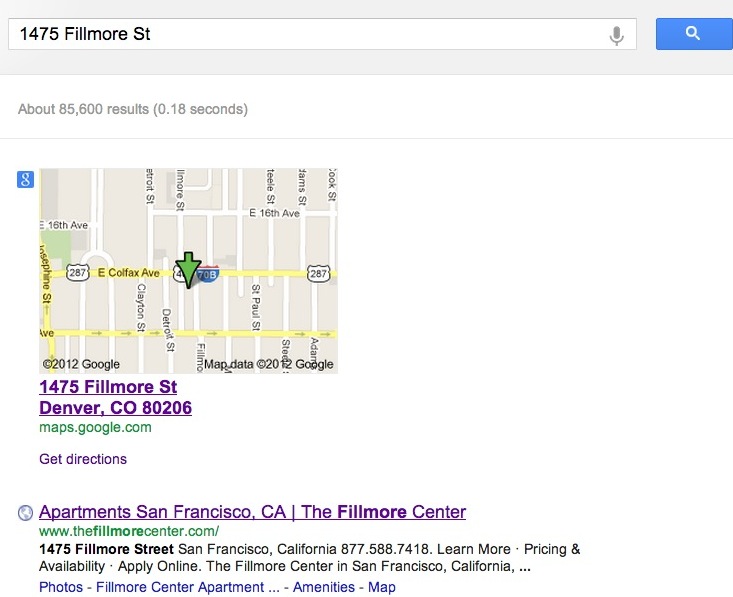 That's right, I'm 0.7 miles (thirteen minutes walking) from 1475 Fillmore Street, San Francisco, and Google Maps is directing me to a 1475 Fillmore Street in Denver, Colorado. If I decided to walk there, it would take me 394 hours and I'd cover 1,214 miles.
Nice one, Google.