Are you concerned about disease prevention – but not any specific disease that you can name? Perhaps you've searched in google for something like [disease prevention] and seen this: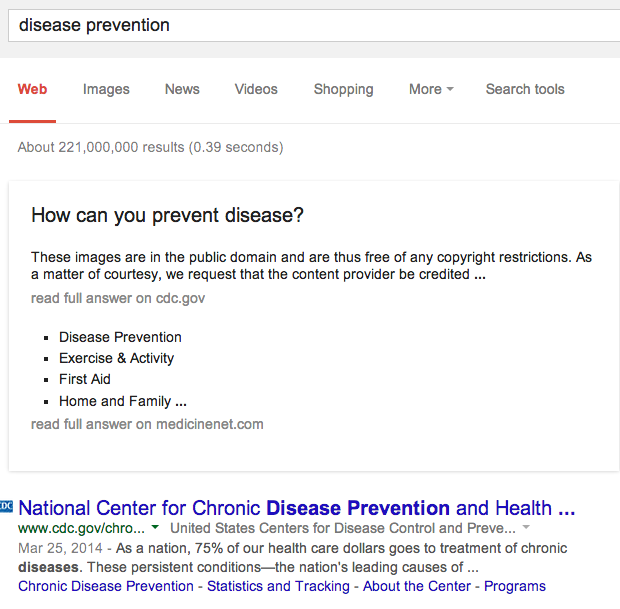 Text of Google's answer card:
These images are in the public domain and are thus free of any copyright restrictions. As a matter of courtesy, we request that the content provider be credited …
More text:
Disease Prevention
Exercise & Activity
First Aid
Home and Family …
They include links to the CDC and to Medicinenet, but it's hard to imagine searchers clicking on them after seeing such lousy information.
This strikes me as another case of Google doing an extremely bad job at providing direct answers to users in search result pages, as a result of being far too aggressive at scraping content websites. In this case, searchers would have been far better served by a simple list of ten blue links.