Google tries to scrape content websites and deliver their content to users directly in search results, and then sell advertisements against the content, which is evil. Fortunately for users of the web, Google still isn't very good at this. Here's a SERP where they failed miserably: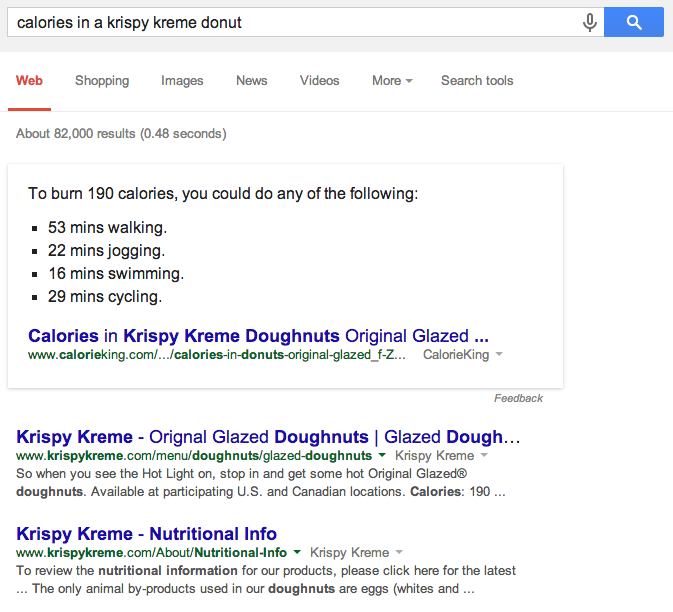 I searched for "calories in a krispy kreme donut" and, instead of answering my question, Google gave me the following information:
To burn 190 calories, you could do any of the following:

53 mins walking.
22 mins jogging.
16 mins swimming.
29 mins cycling.