Here's a pretty unusual search result that I noticed today during an office conversation about animated series we all watched during the 1980s (except those of us who were transitioning from zygote to embryo at that time):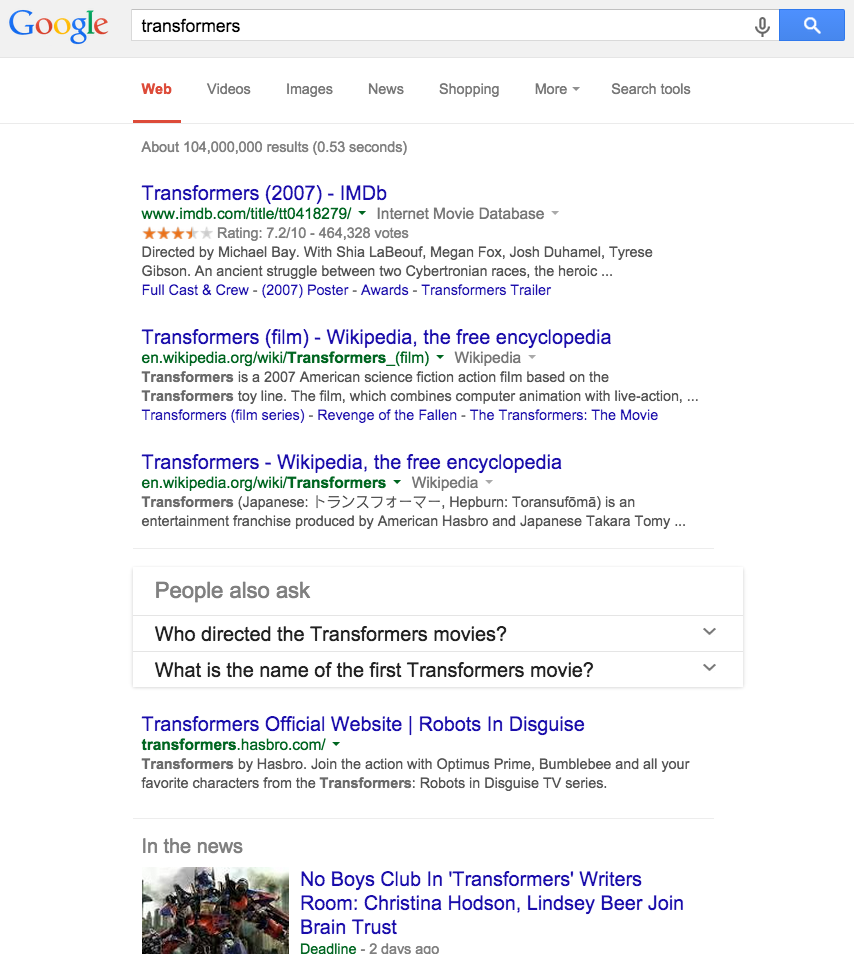 "People also ask" is pretty strange! The two arrows are clickable, and here's what they look like when clicked: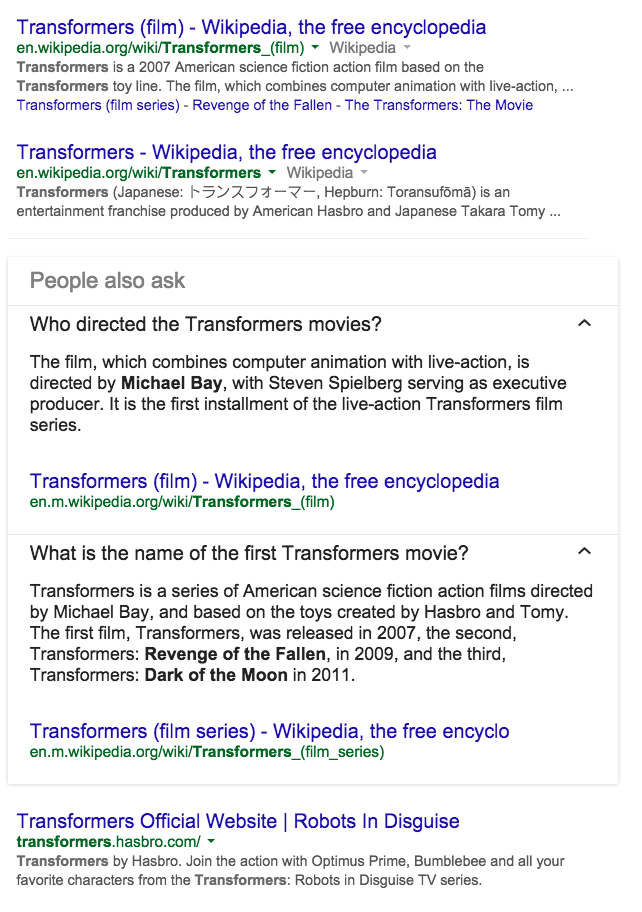 So it's clear that this is something similar to the related searches box that nearly always appears at the bottom of search result pages. In this case, the SERP still does have related searches [1]: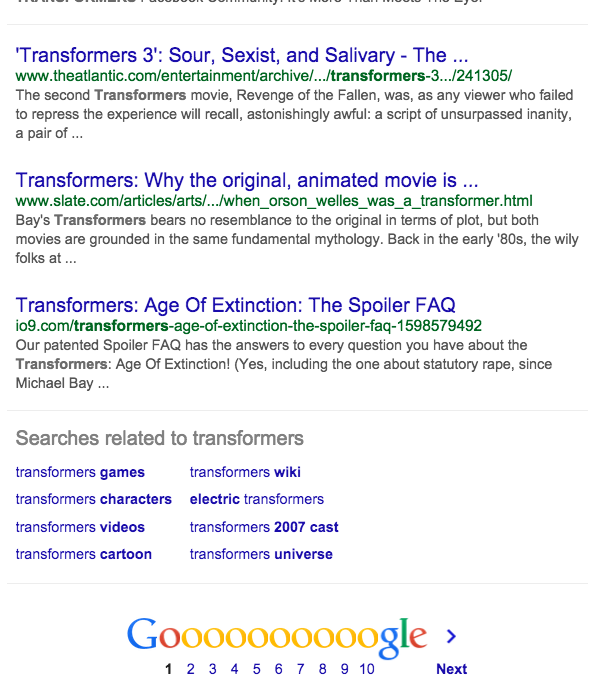 But what's different? My query was for [keyword], a head term, and the related searches are for body terms: [keyword] + [games], [keyword] + [characters], [keyword] + [wiki], &c.
On the other hand, the "people also ask" section attempts to choose a few semantic questions, to answer them and to provide differentiating links to two different Wikipedia pages.
On the balance, this is not one of the better search results I've seen recently, for a few reasons:
The "Transformers" that I had in mind was the television series from the 1980s, not the movie. But practically every link on this page is to information about the movie.
There's another kind of "transformers." They're electrical appliances upon which we all rely every day. They show up as a related search (electric transformers), but there's no link on this search result that leads directly to any actual information about that kind of transformers.
"People also ask" seems fairly hacked together and out of place.
I bet "People also ask" doesn't last for very long, at least in its current form.