Following up on the quotation cards that I started seeing in Google's search results a few days ago, this afternoon I started noticing movie information cards. Here's a sample: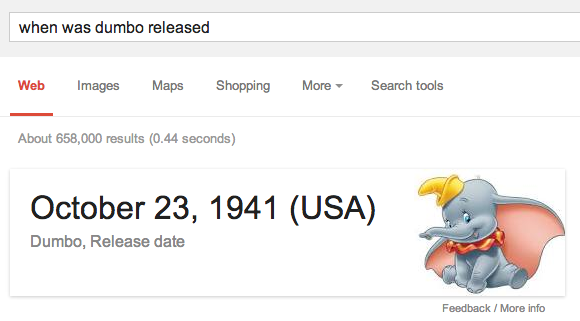 I asked when Dumbo was released, and Google told me that it was released on October 23, 1941 in the United States, and it pulled an image from Wikia.
I immediately checked on another movie, just to see if it was a weird fluke: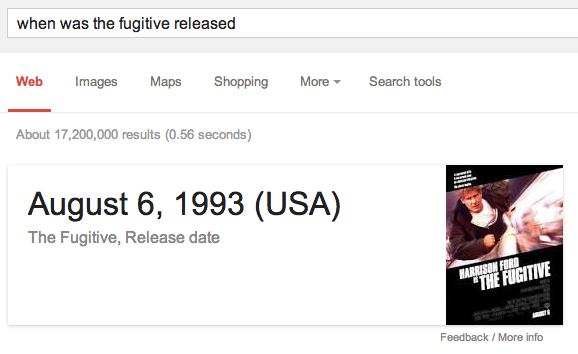 Turns out that The Fugitive was released on August 6, 1993 in the United States.
Besides release date, I also found info cards for director: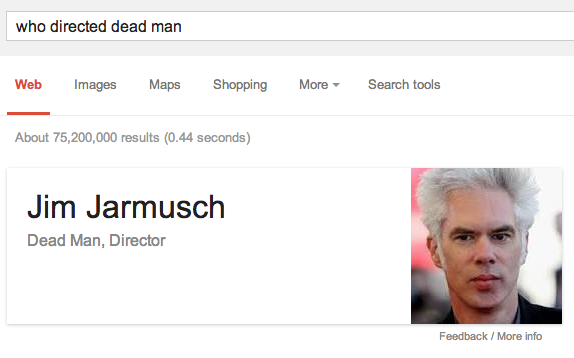 Sure enough, Jim Jarmusch directed Dead Man.
I asked Tre Jones if he'd seen this yet, and he hadn't, but he had some ideas of other things to check. His first idea was to ask Google about running time: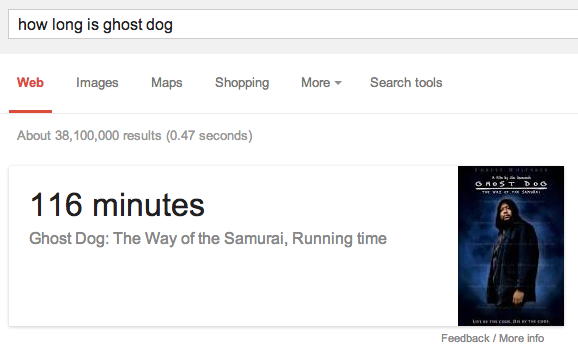 Another idea he had was to check on DVD release date: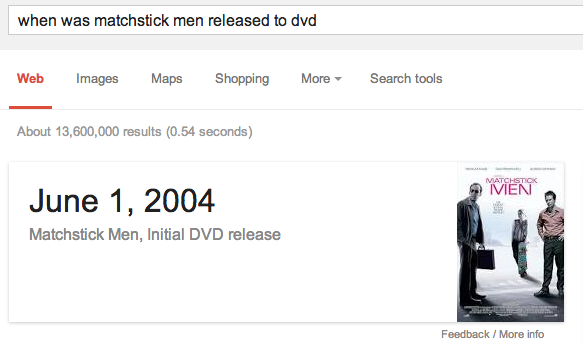 Google nailed the DVD release date for the movie Matchstick Men. But the results were a bit weird and wonky with the DVD release date for Gone With The Wind: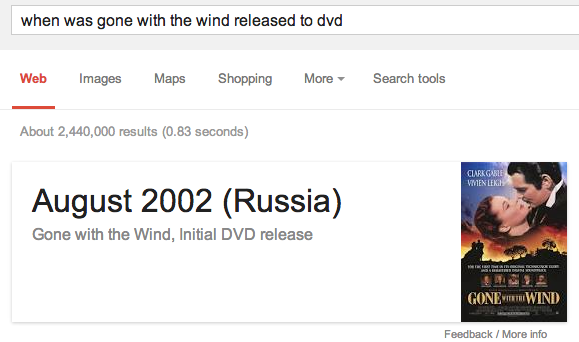 They're showing the DVD release date for Russia, but that's not really what I wanted to know. Google should understand this, because I am not searching from Russia.
Also interestingly, we couldn't find any cards for how much money a movie earned, even by using "box office" type queries.