There was a lot of space to spread out in first class: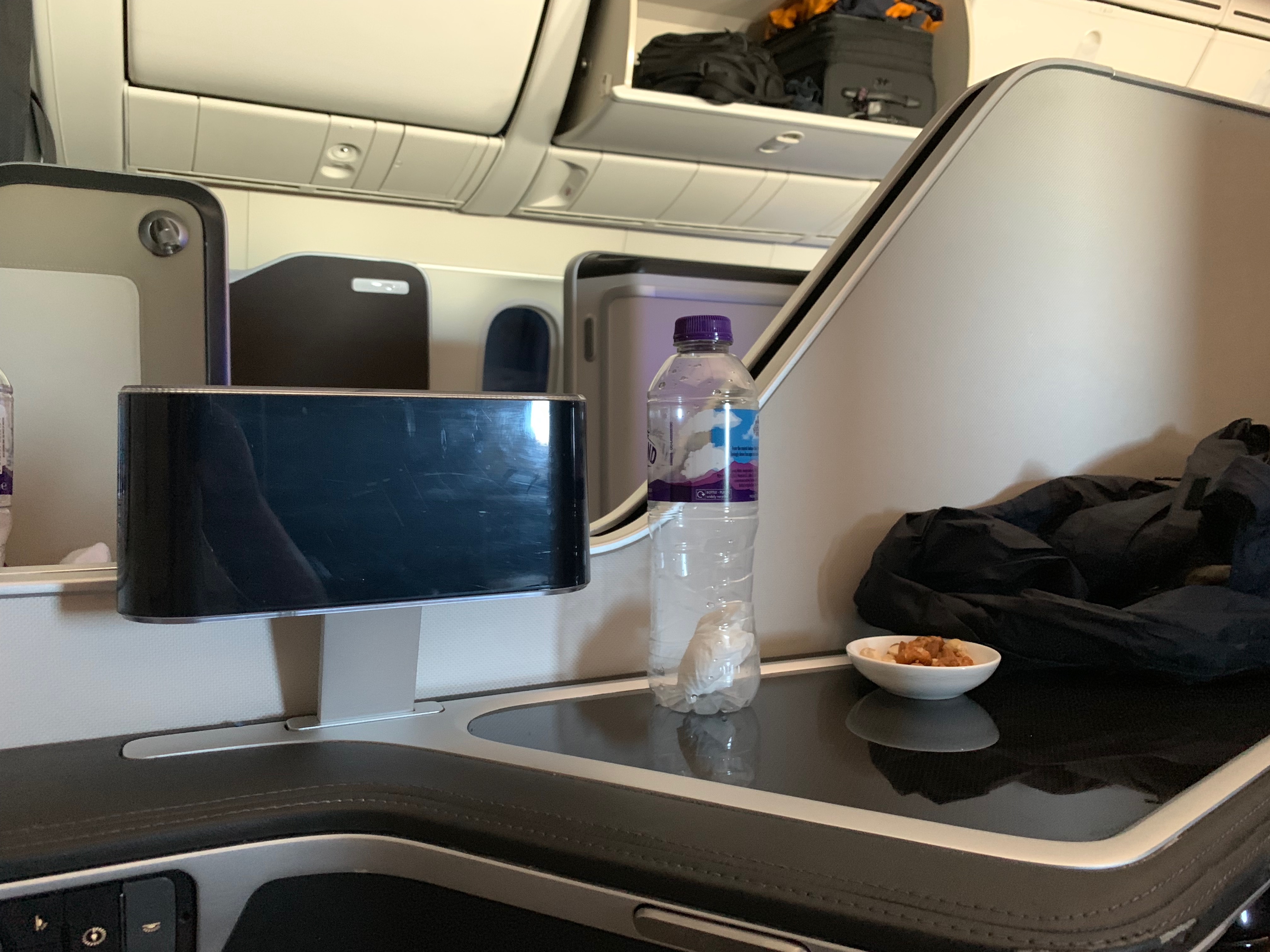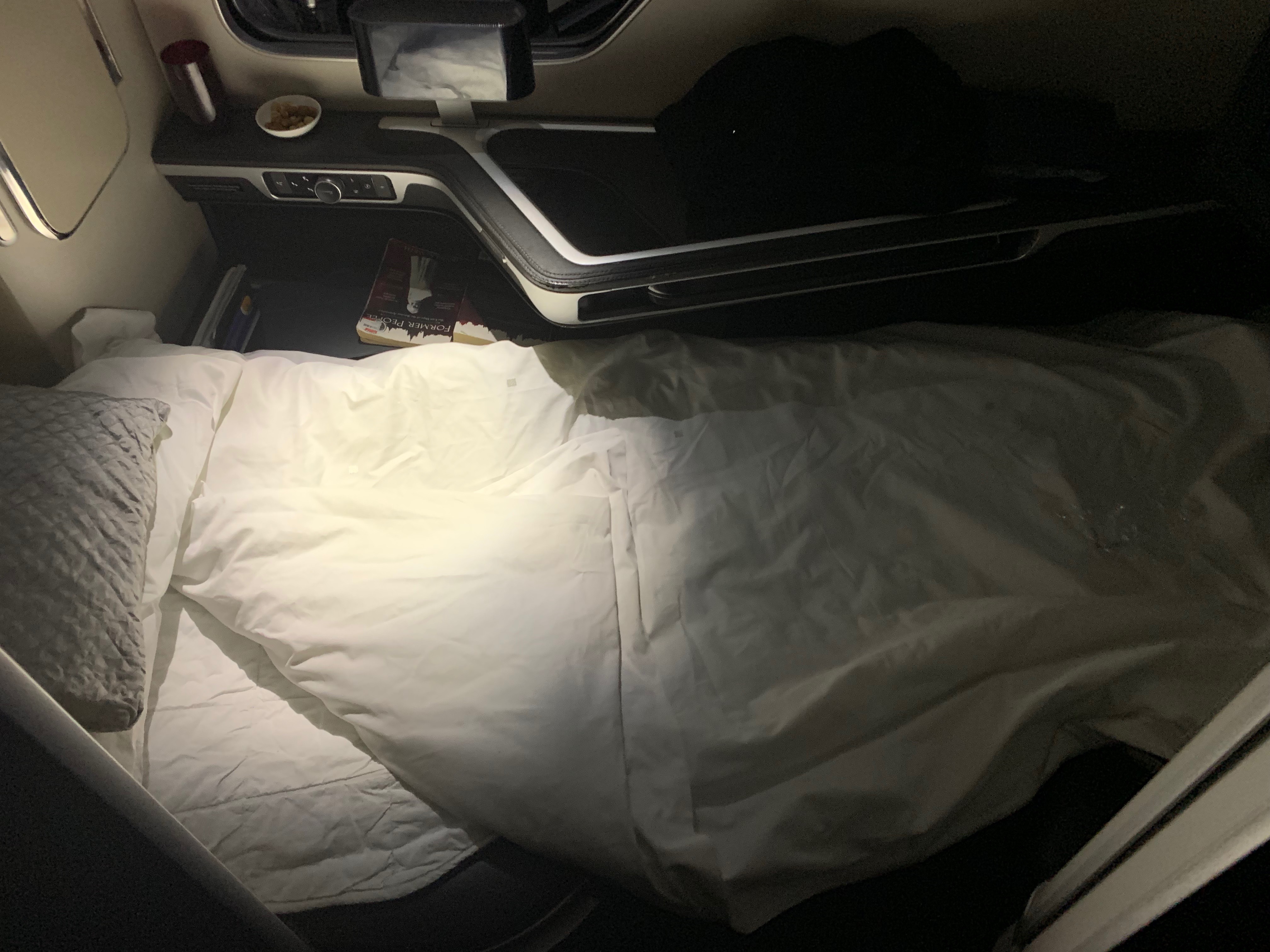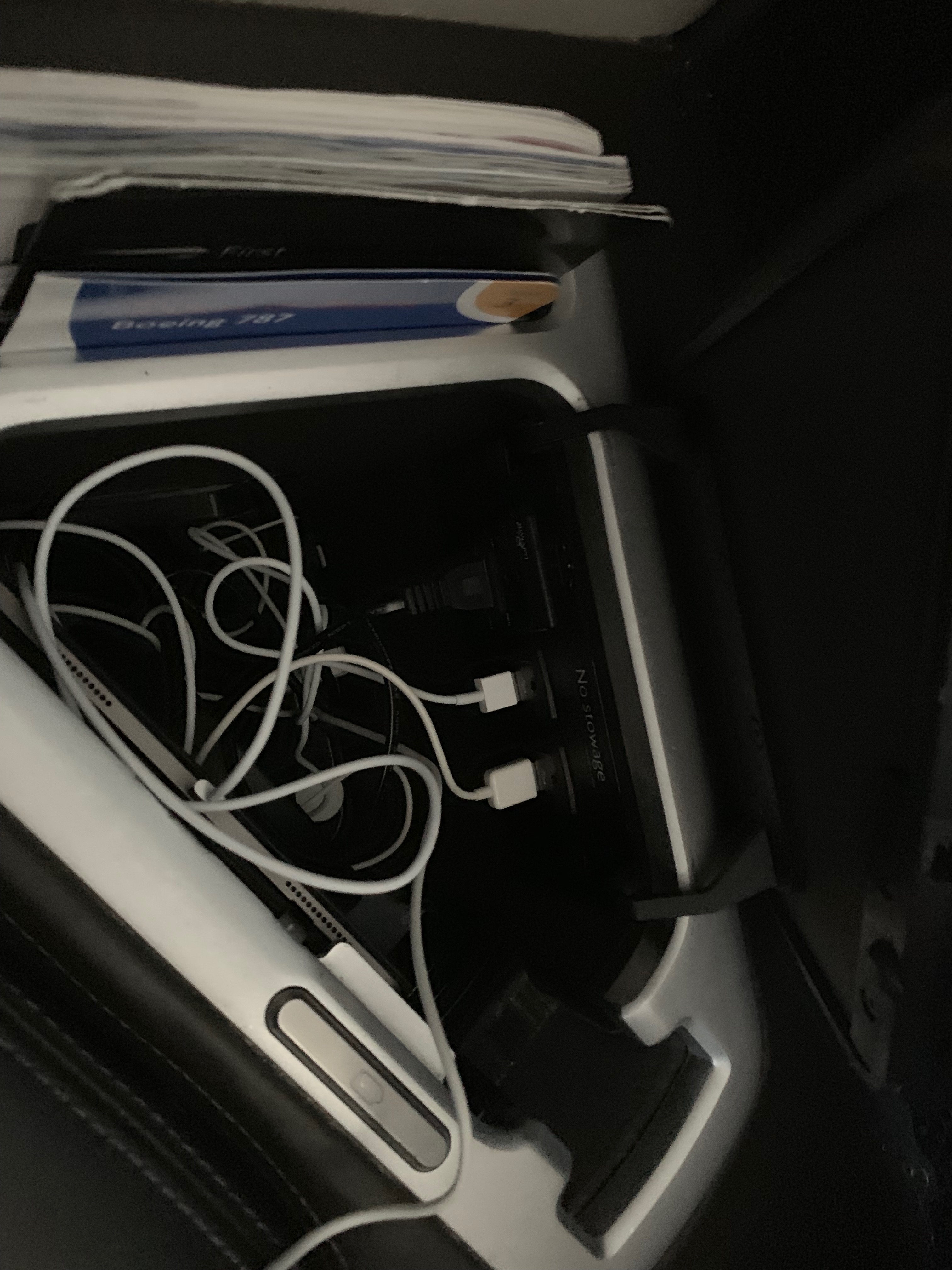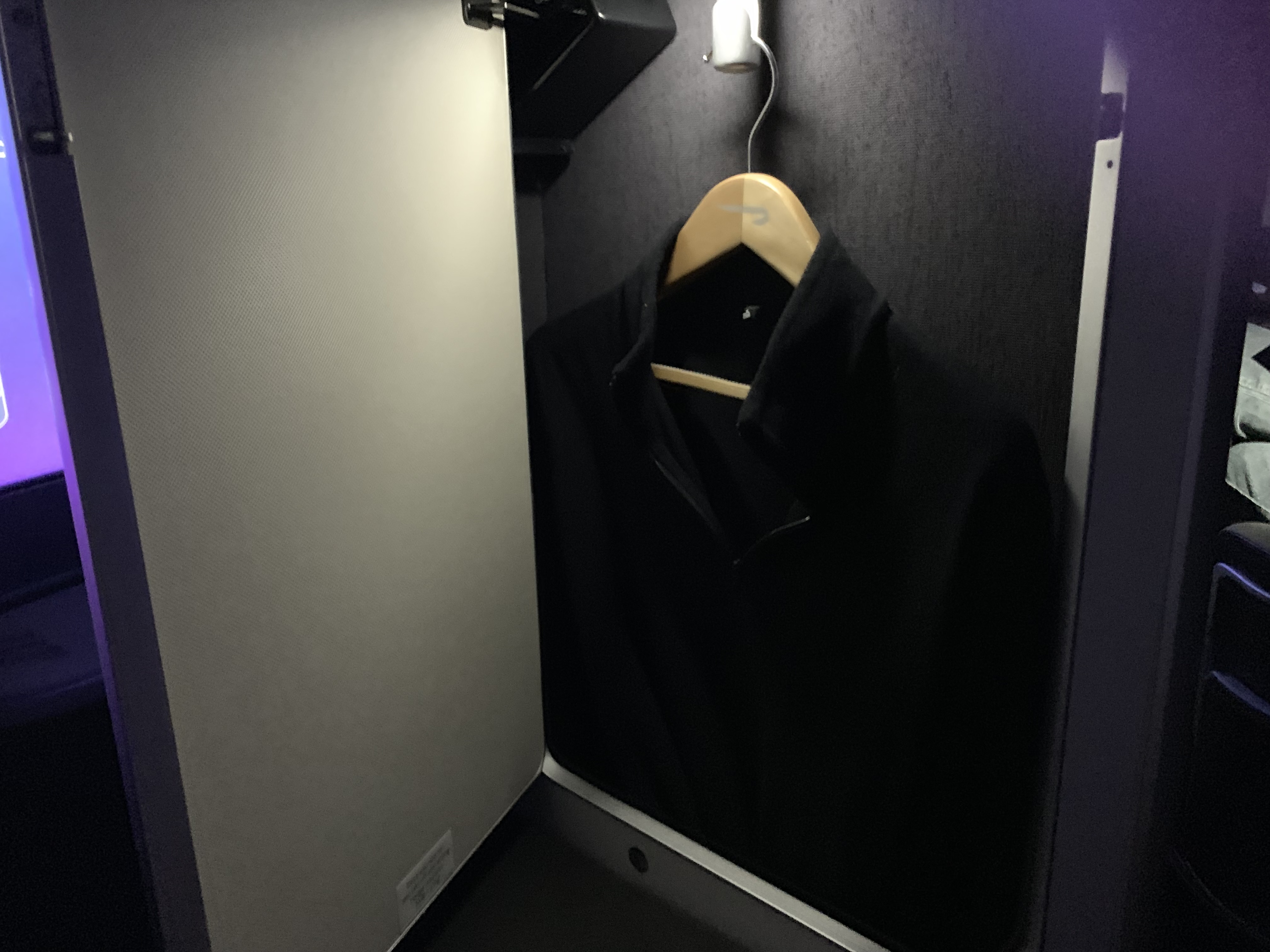 Complimentary set of pajamas and slippers and toiletry kit: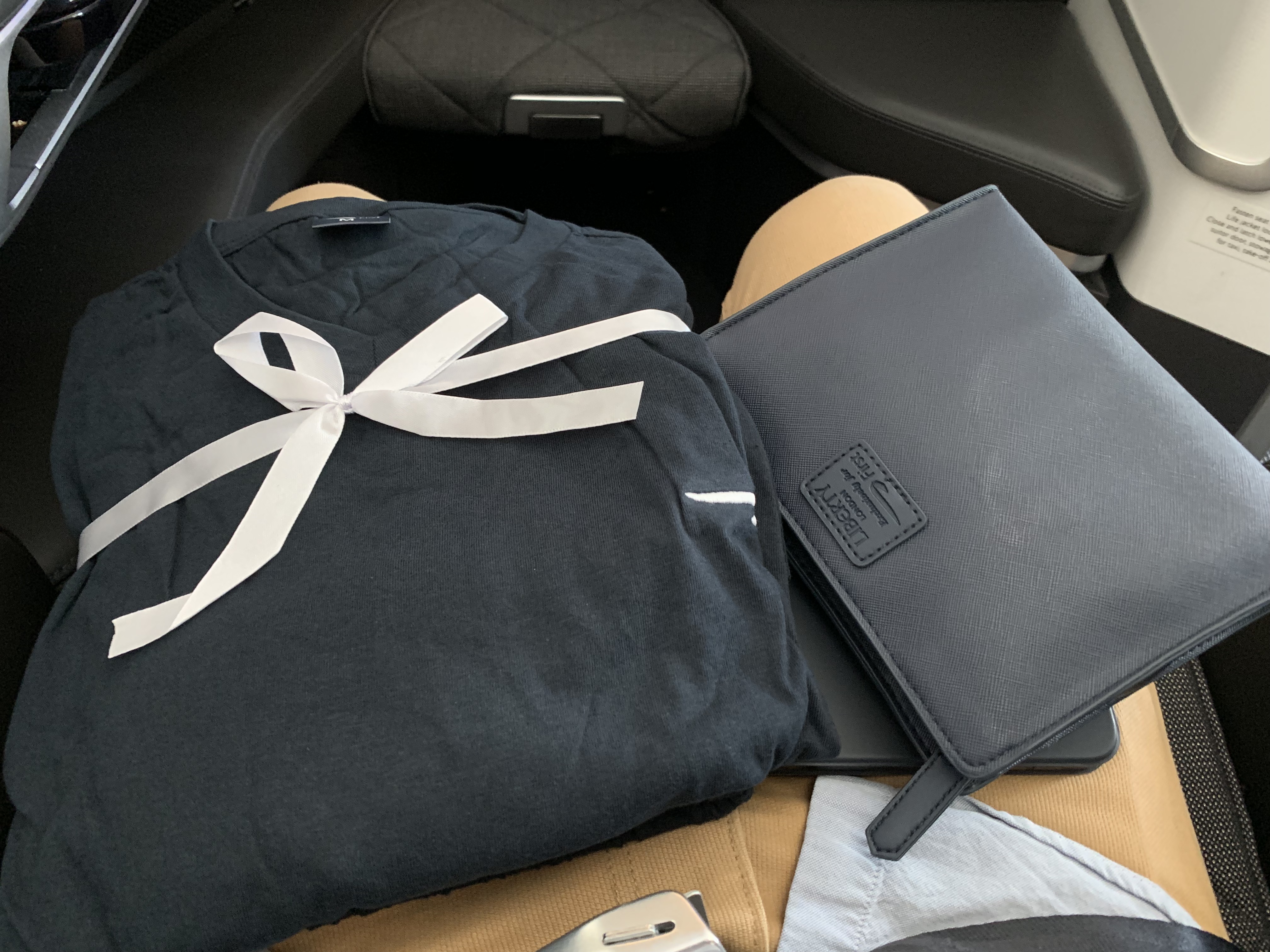 The food and beverages were pretty good: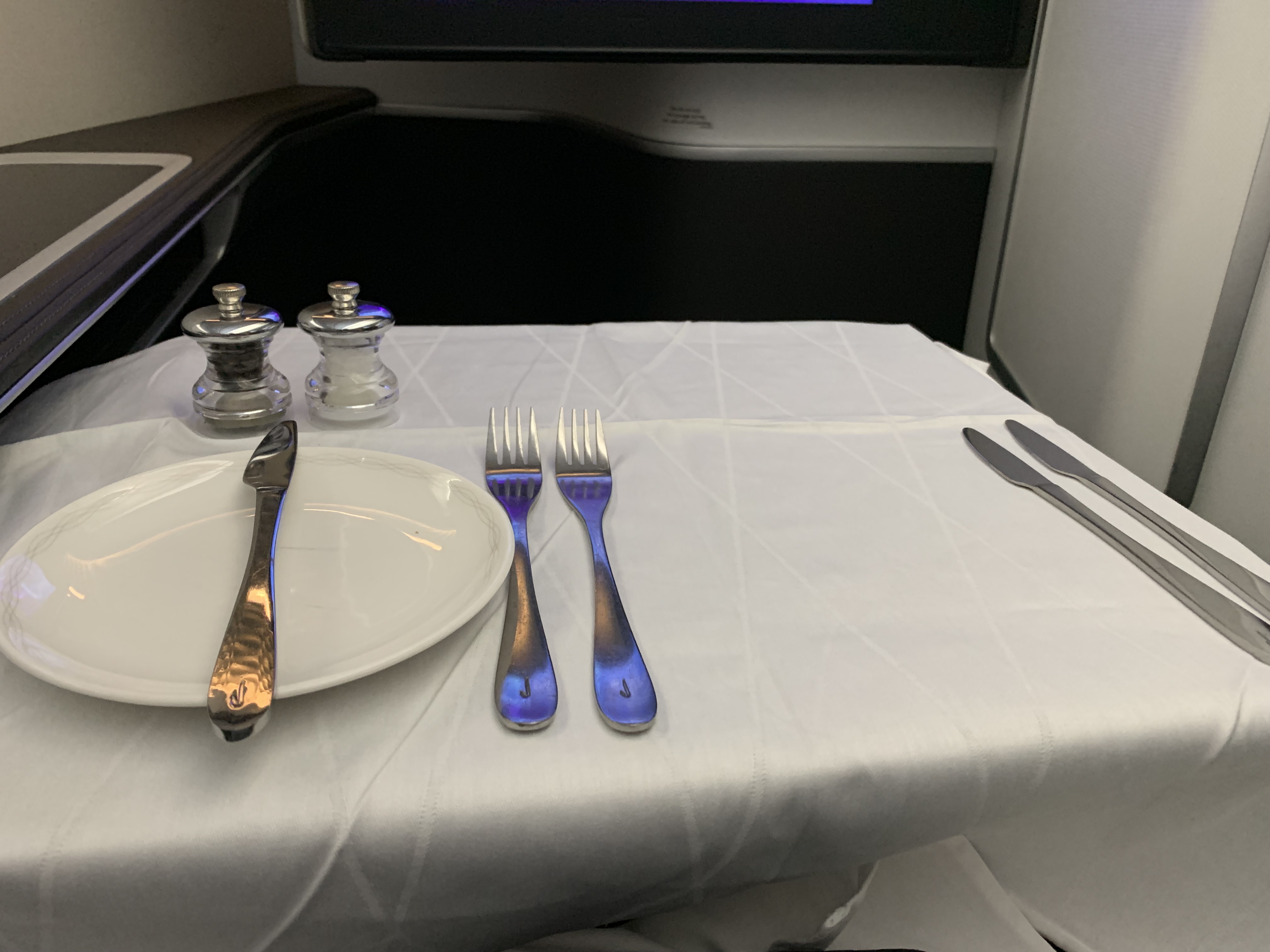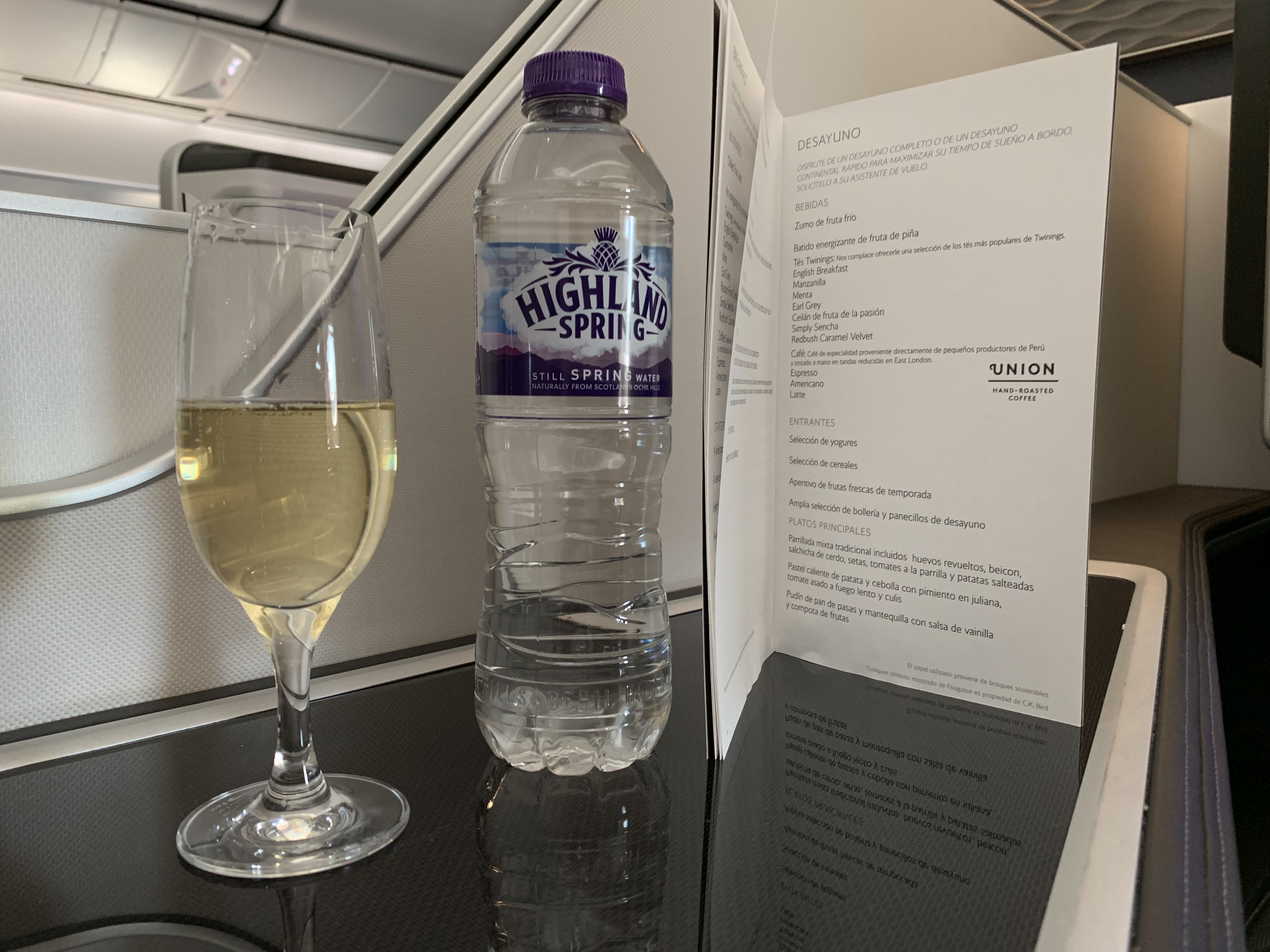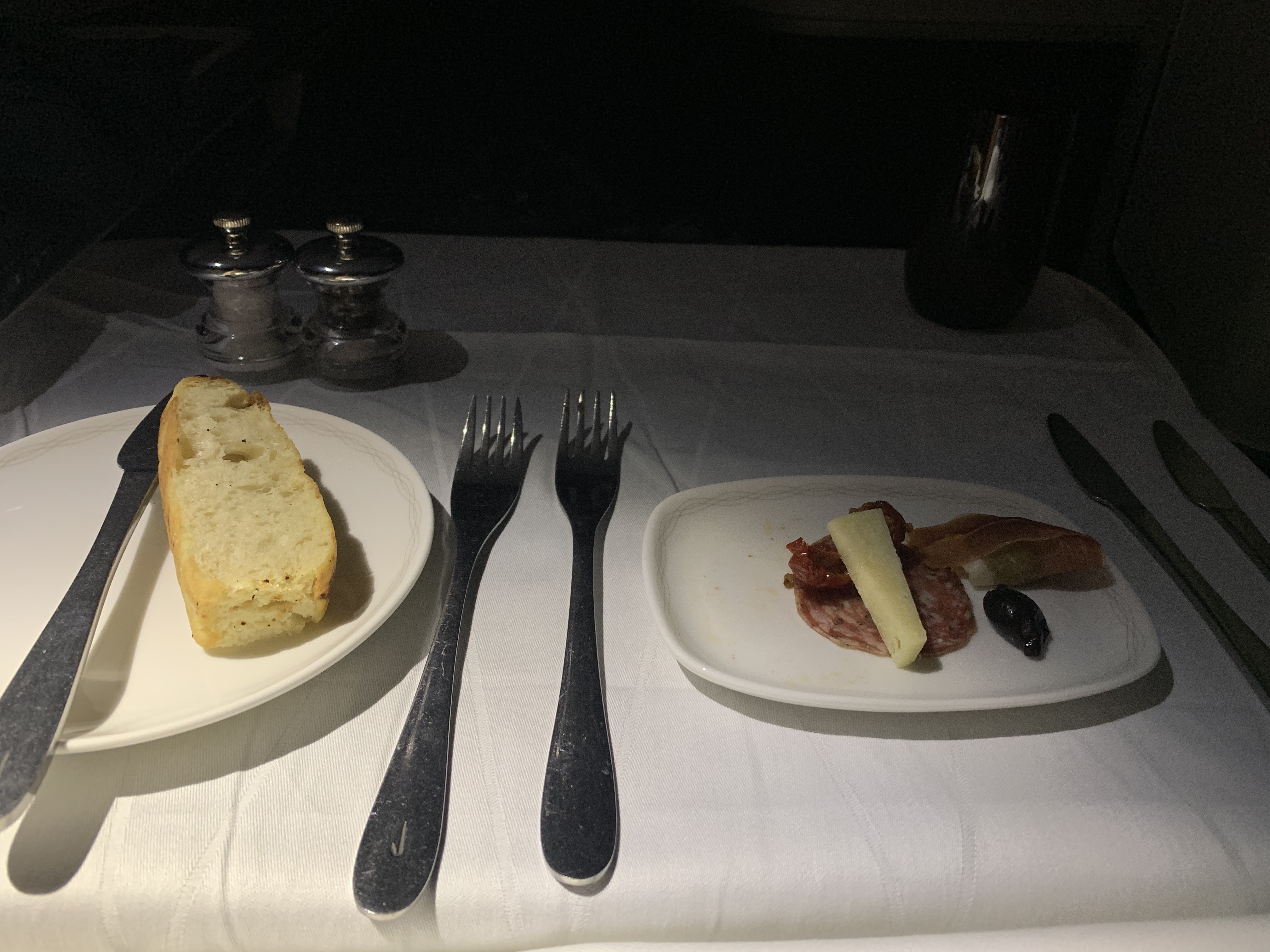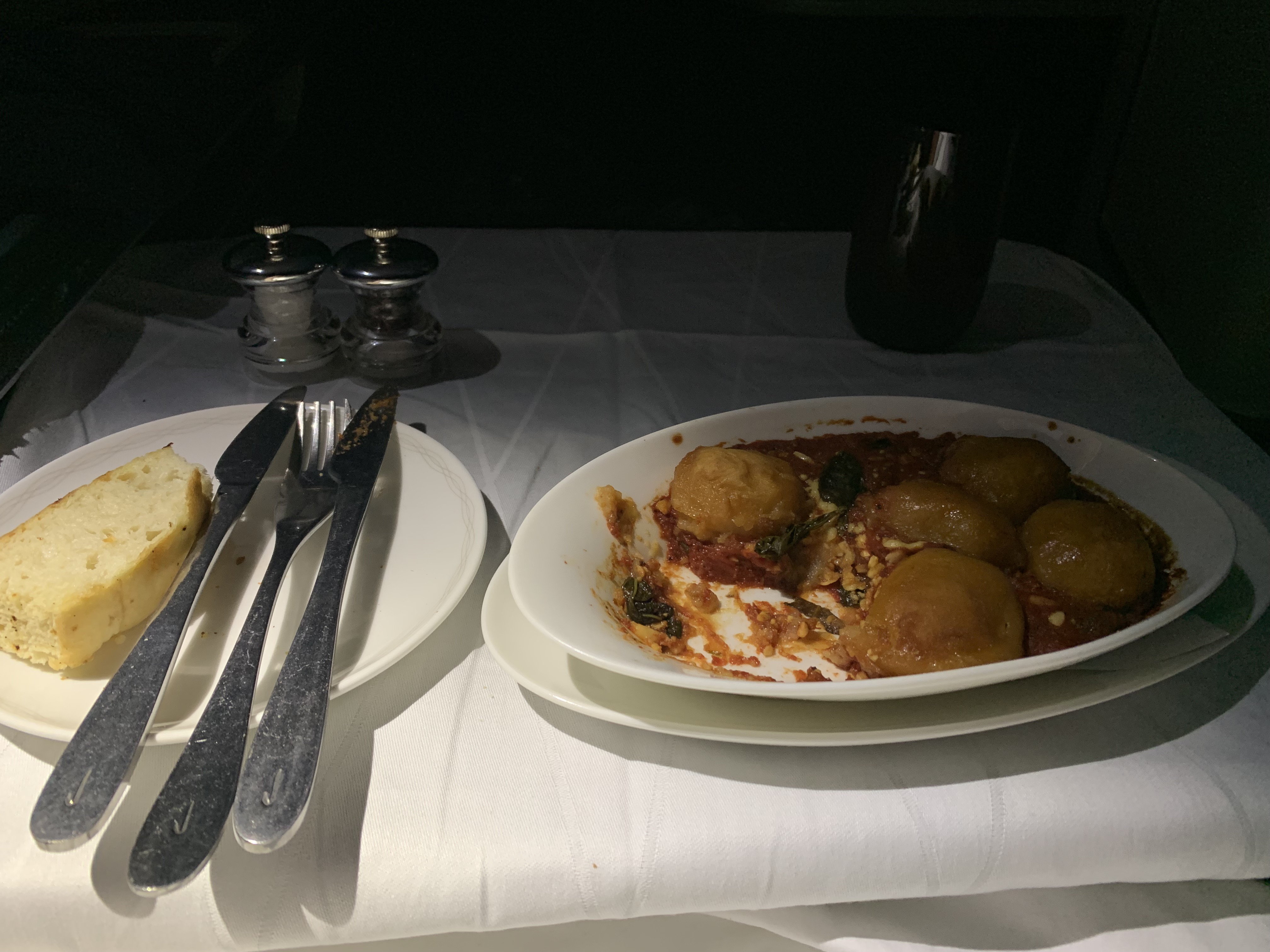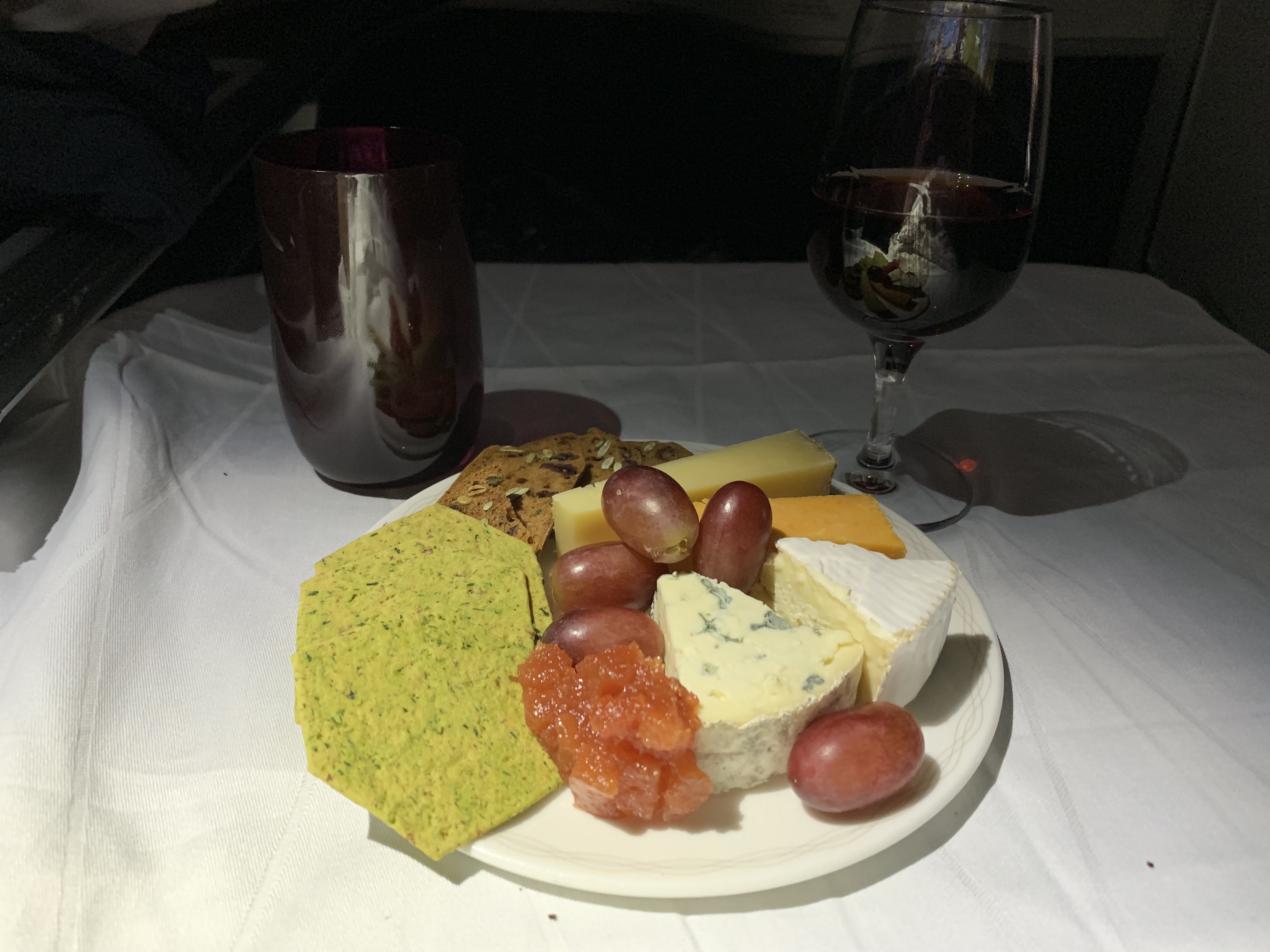 These nuts were served heated and I loved them: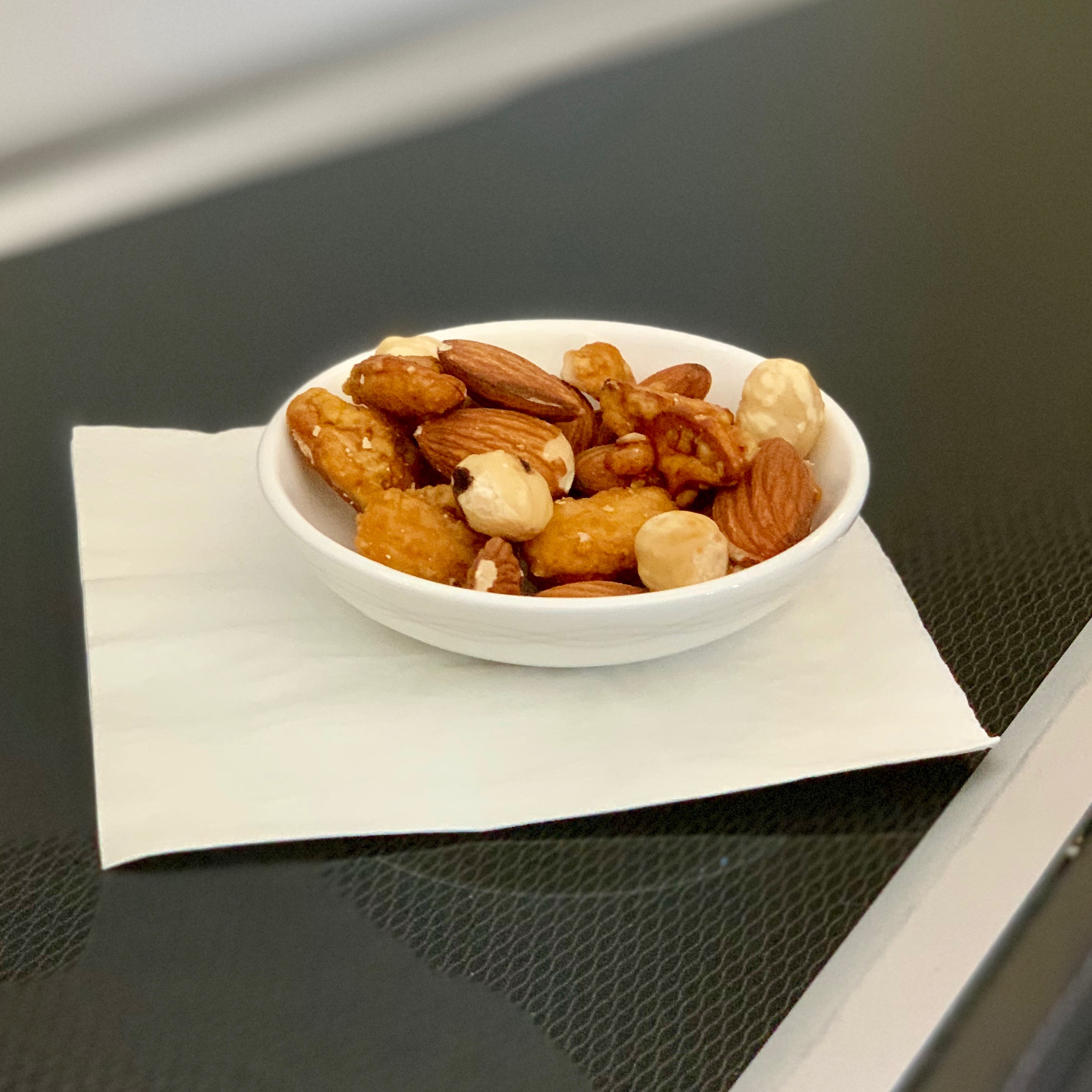 Fancy a spot of tea, mate?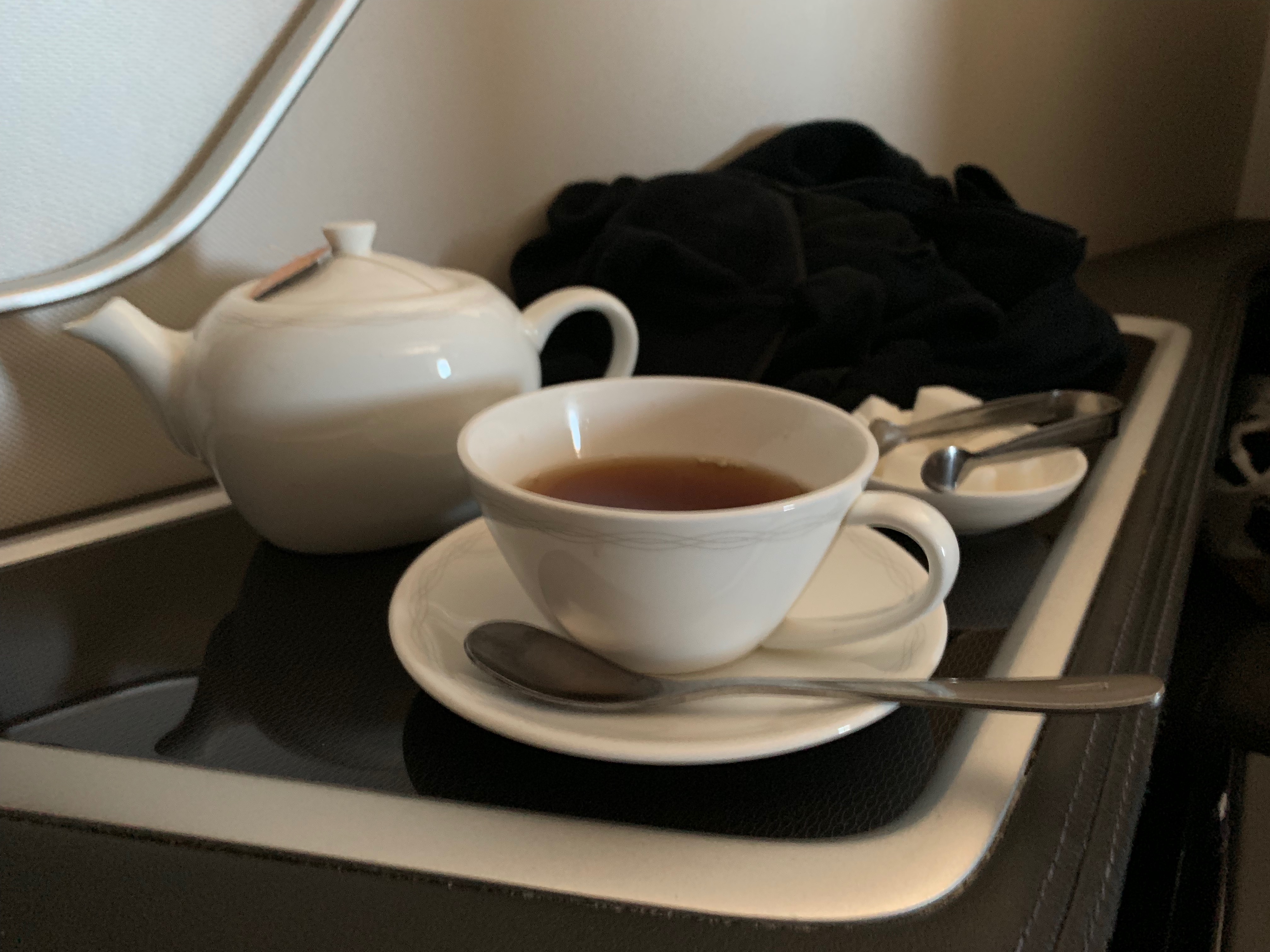 Below is something called a "full English." I ate three quarters of it twice, which makes me 150% English.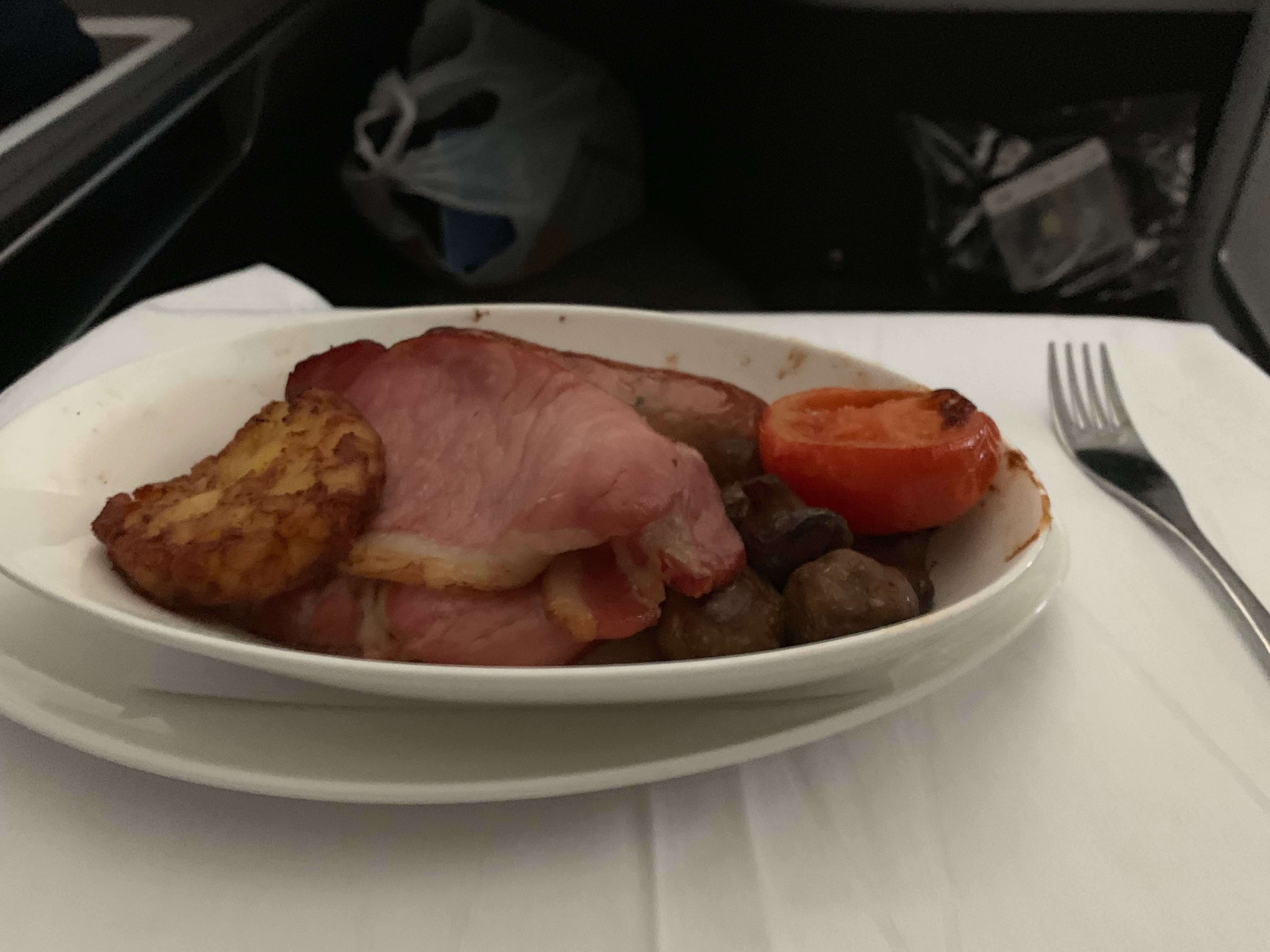 Business class food was wonderful, too. This is a scotched egg on the right: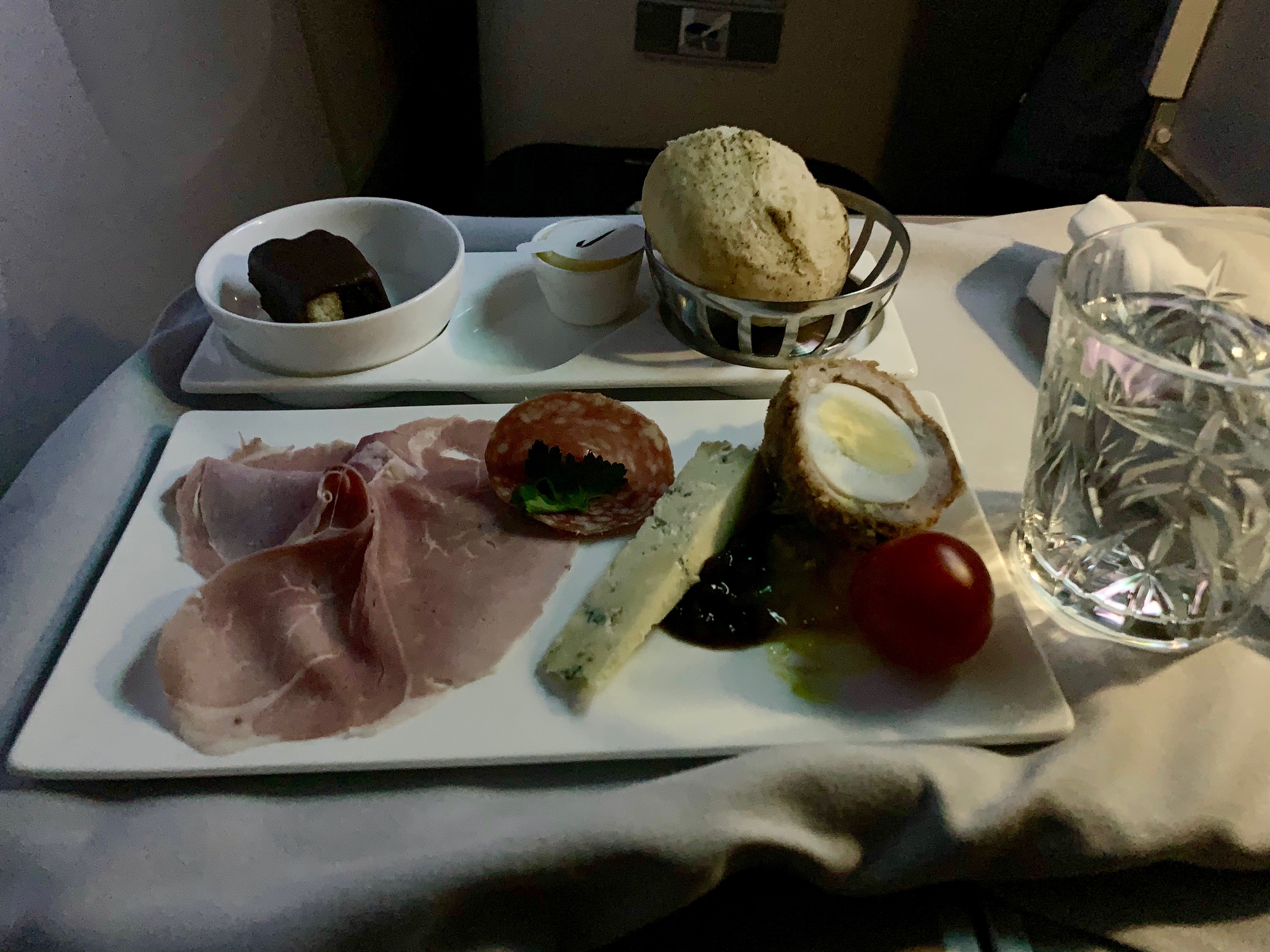 Spotted dick was on the menu, delighting twelve year old boys and fans of the 1991 cinematic masterpiece King Ralph: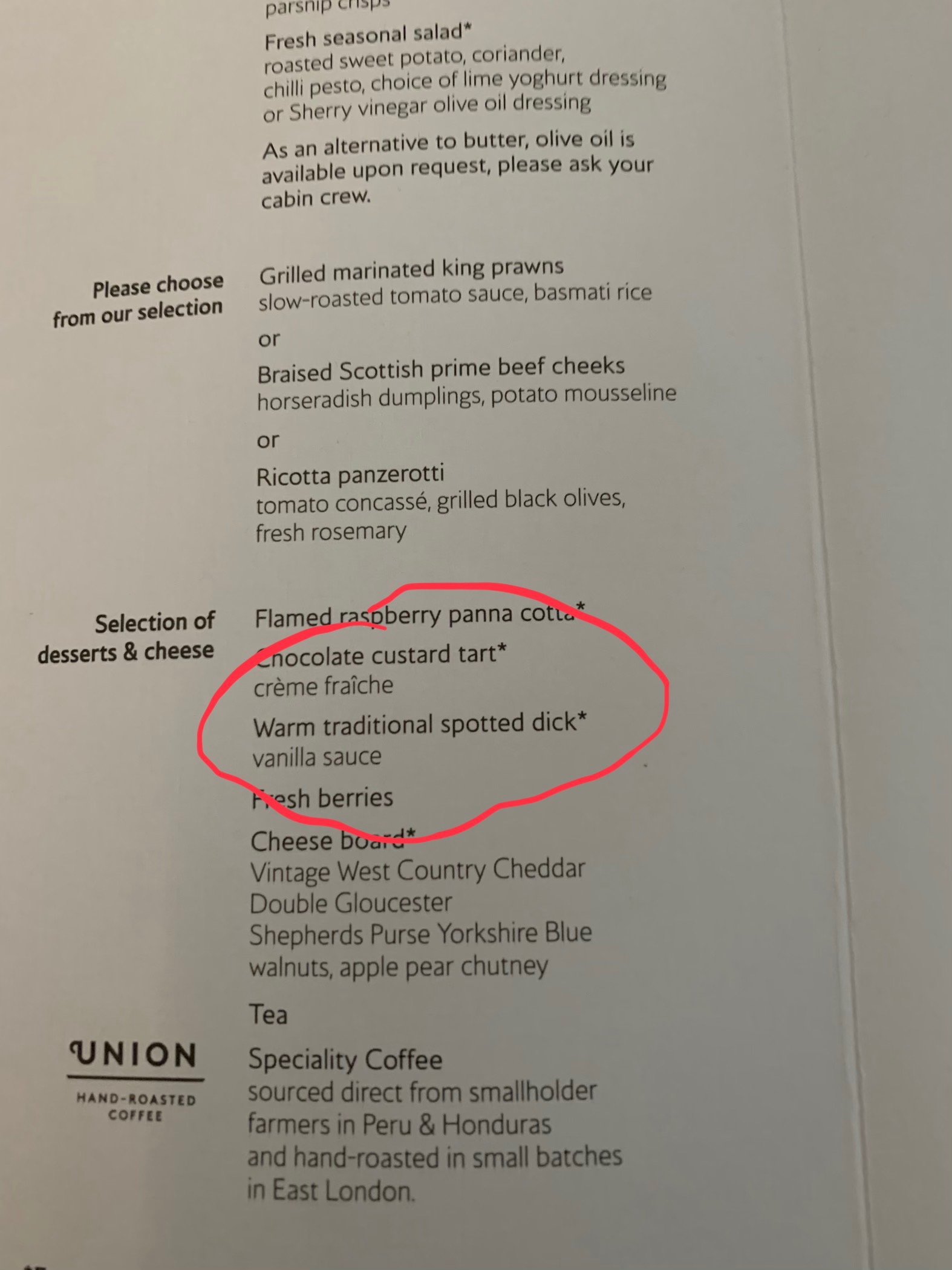 McDonald's was basically the only thing open in Santiago on Xmas day: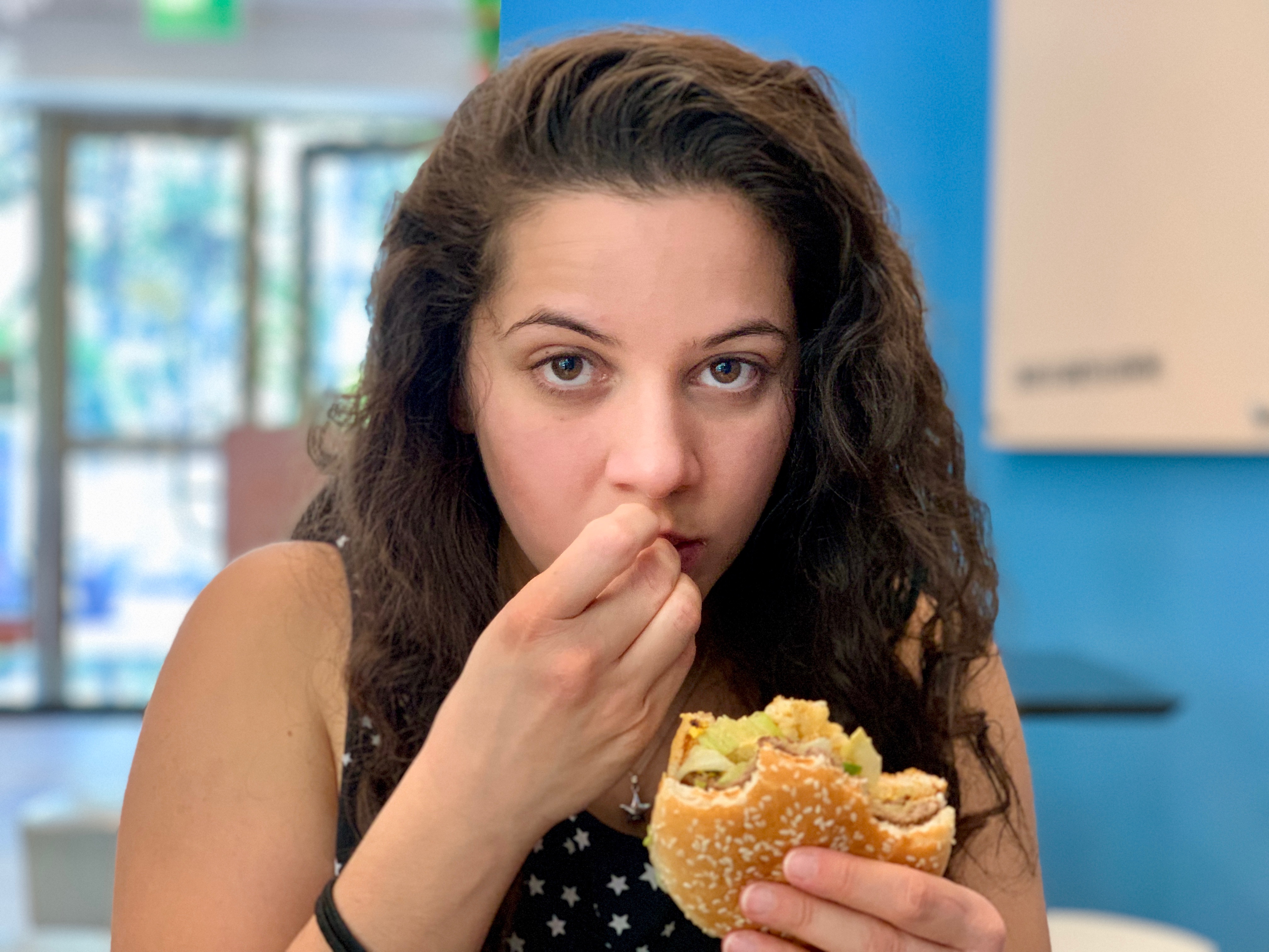 Fancy a spot of tea, mate?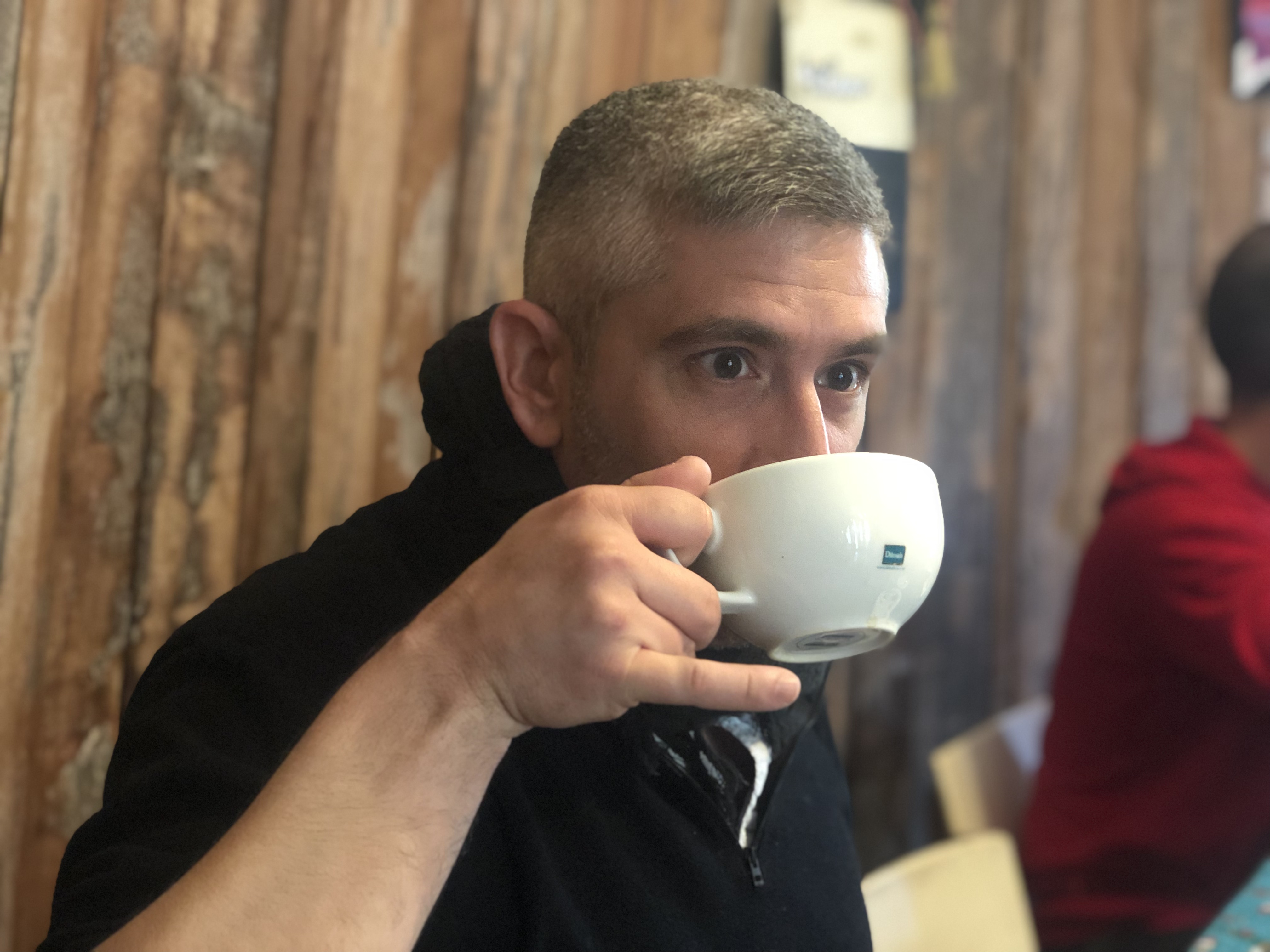 Beginning of our hike in the Andes: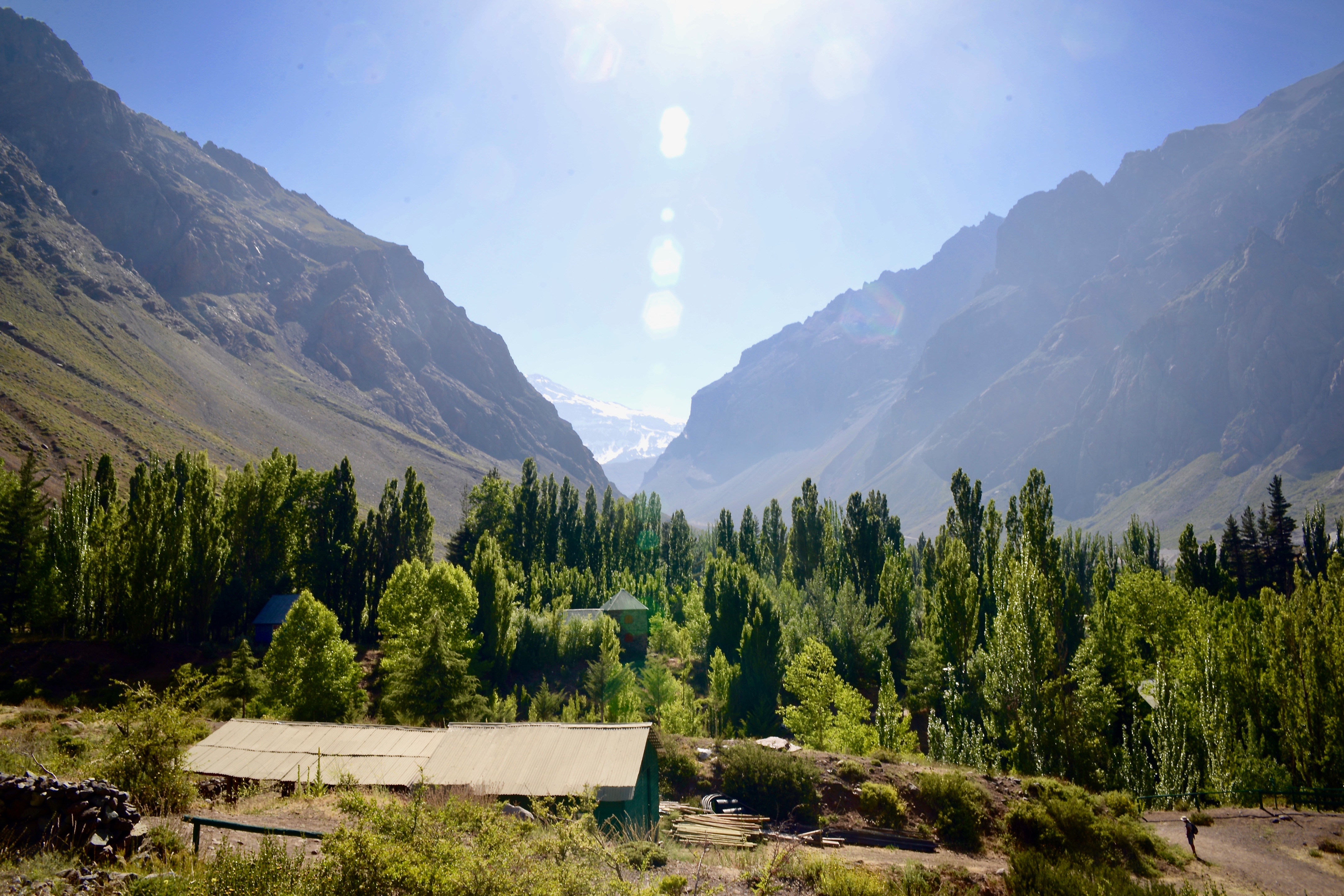 Above the tree line, it was pretty barren, but the juxtaposition of dusty windswept vistas and snow-capped volcanic mountain peaks was quite striking: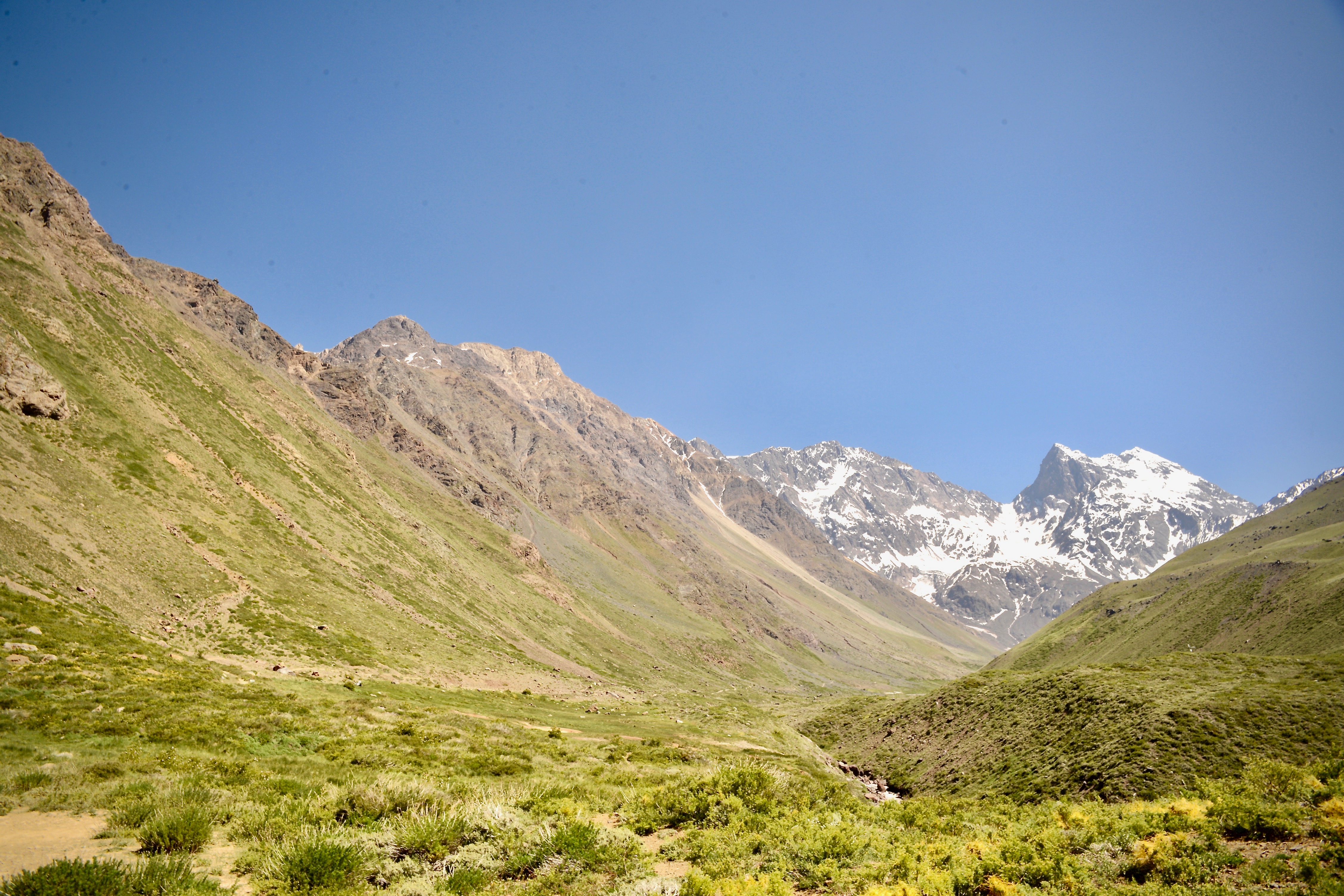 Our guide: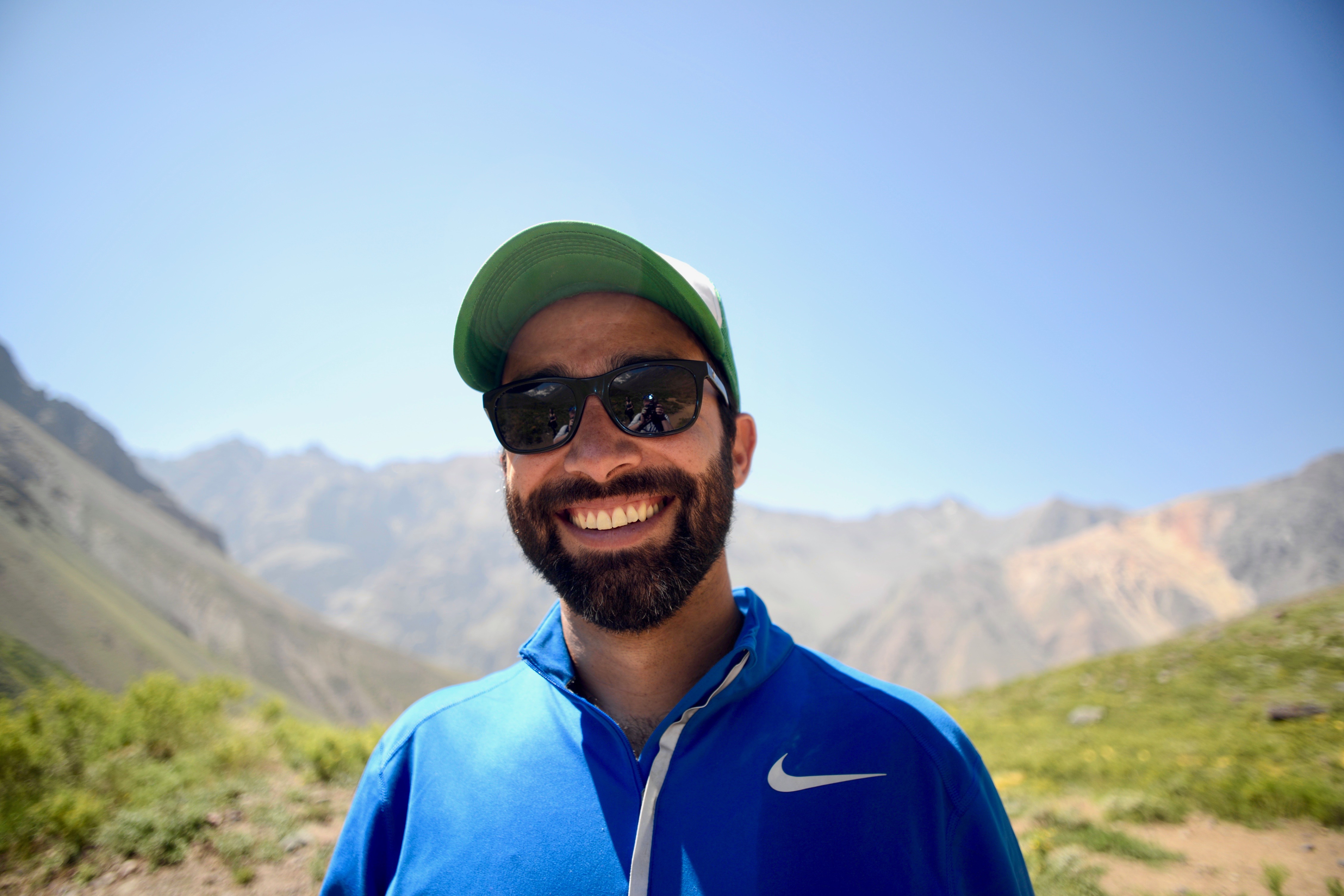 My new desktop photo: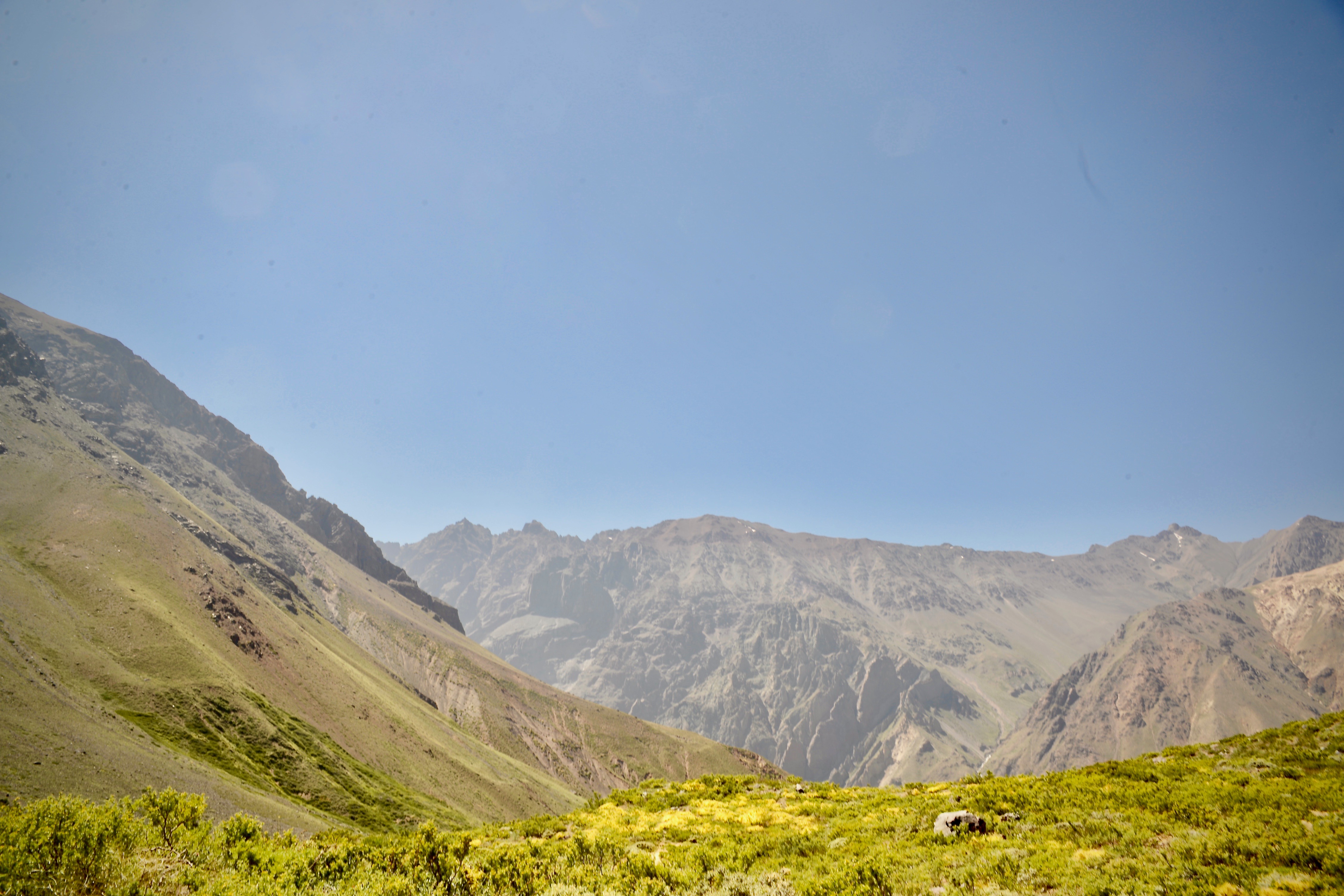 This warning wasn't relevant in the moment, but later on it was: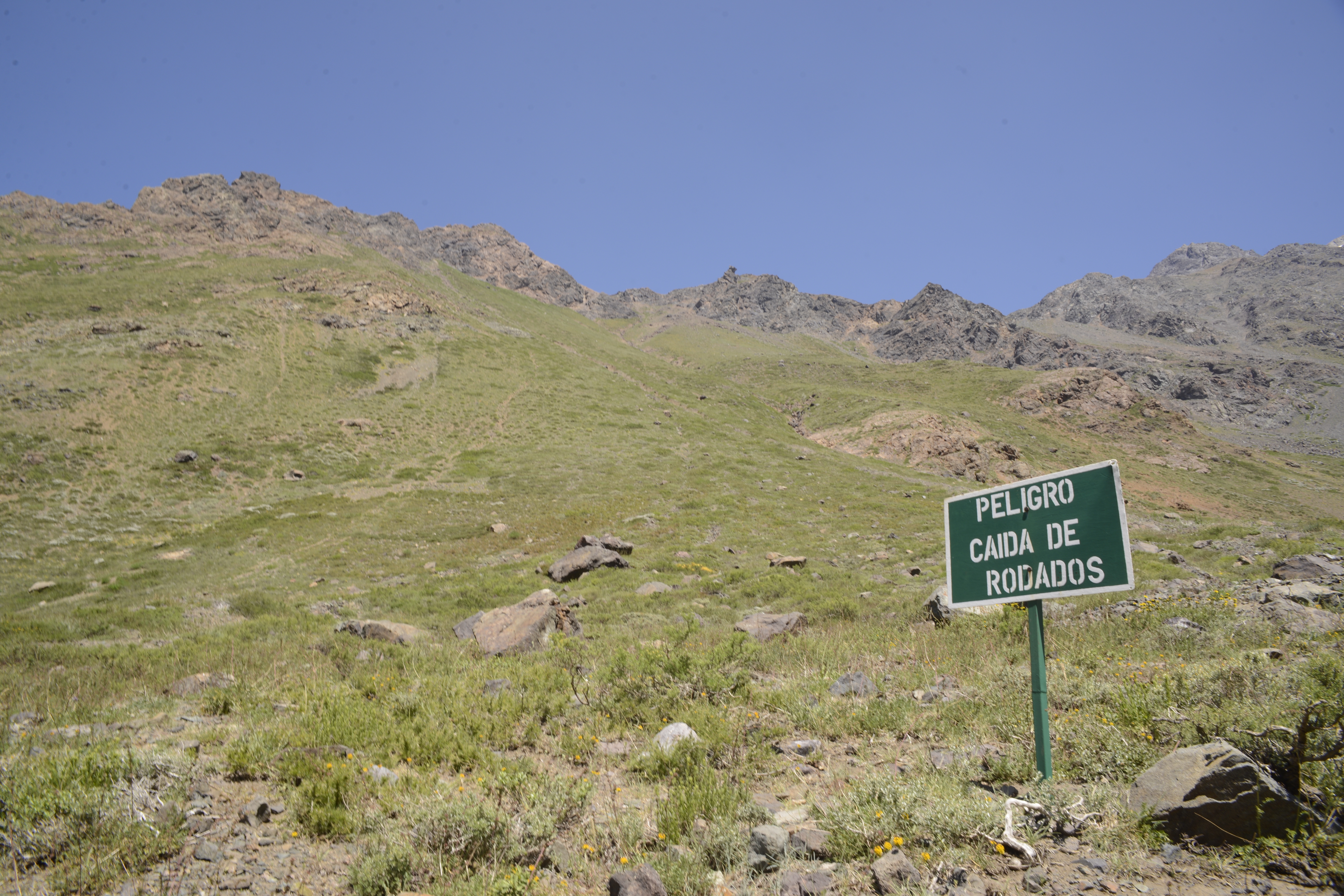 The lagoon, our hike's destination: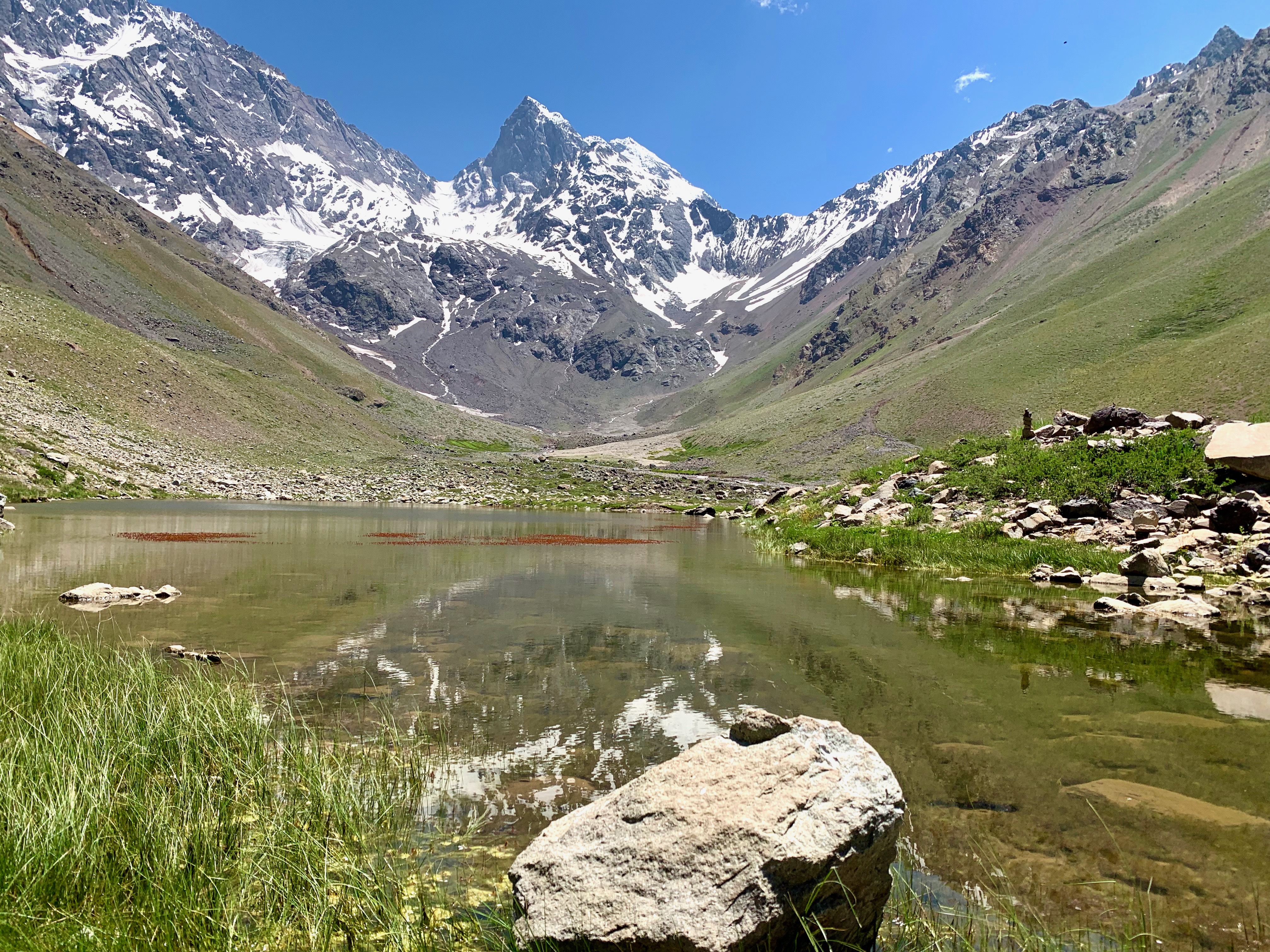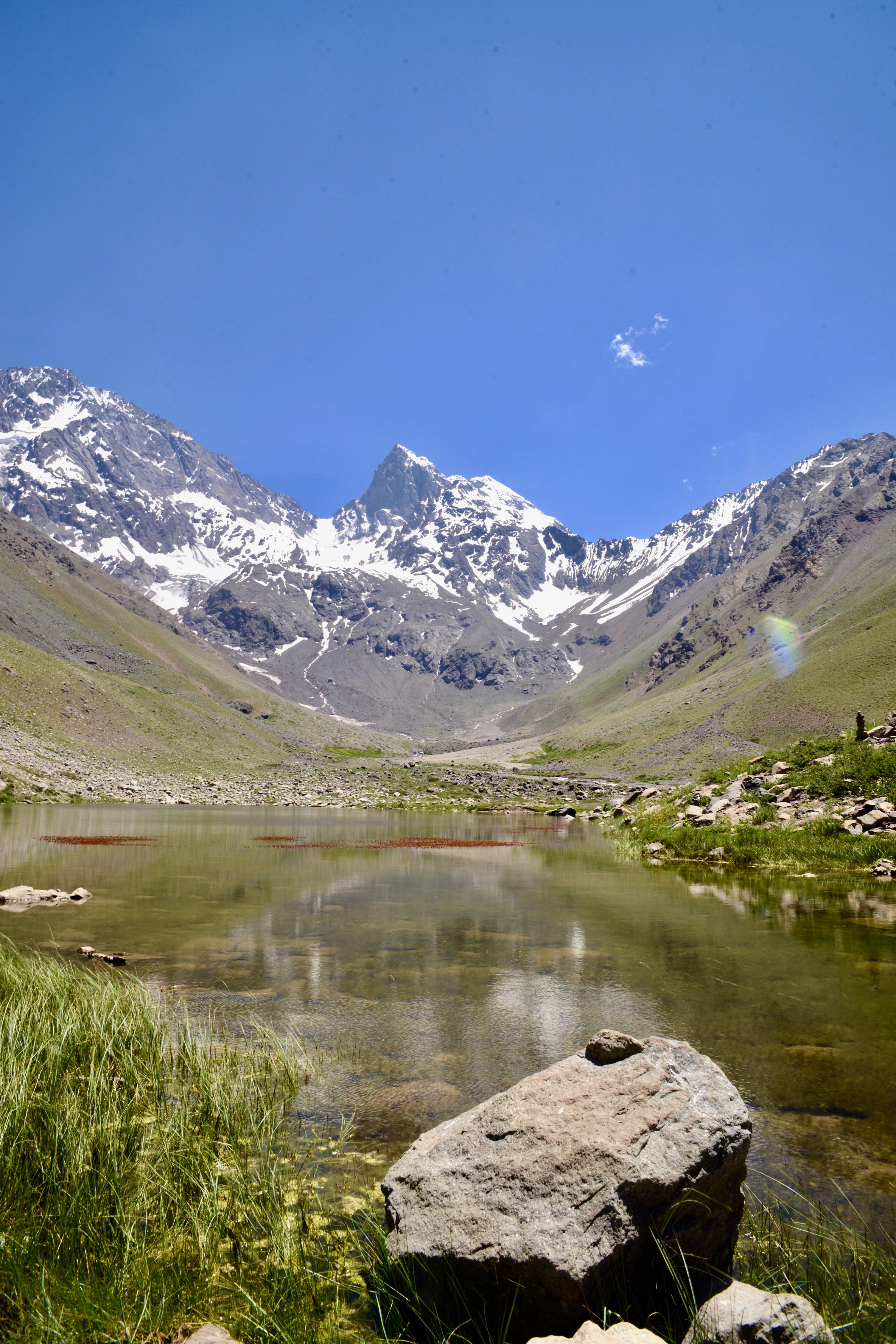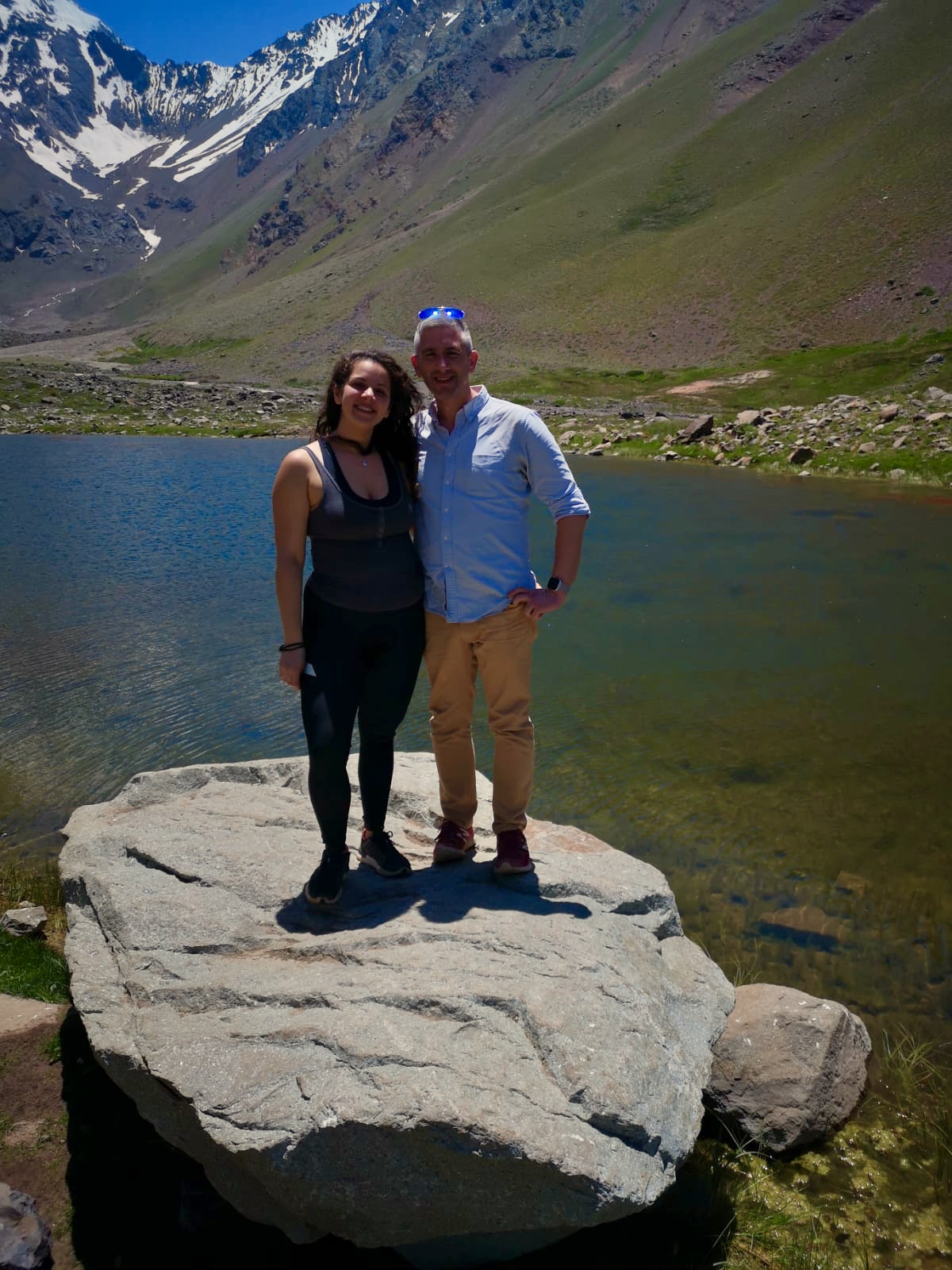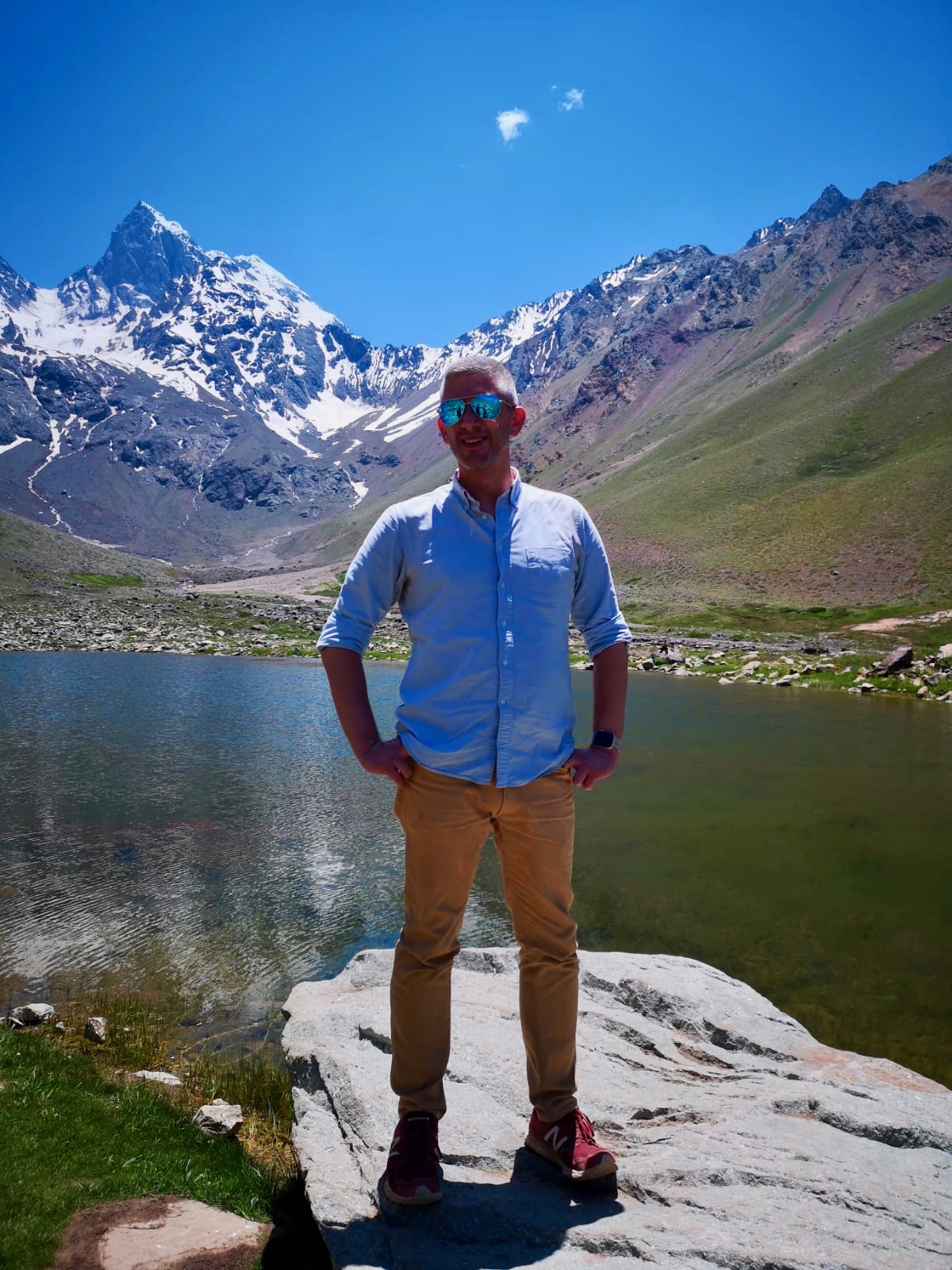 Andean hot springs, though rich in minerals, lacked that familiar sulphur smell of other hot springs, so no fart jokes: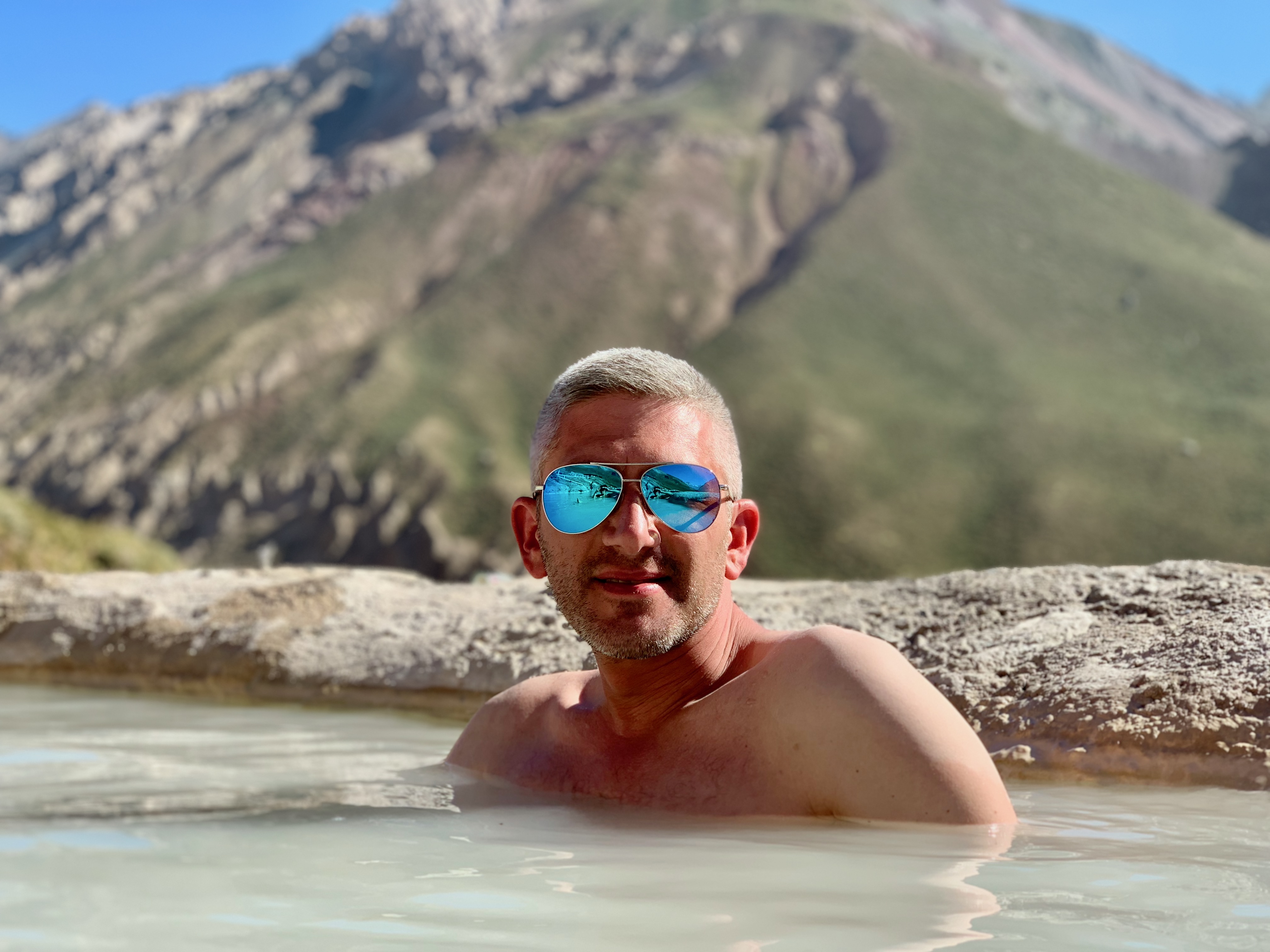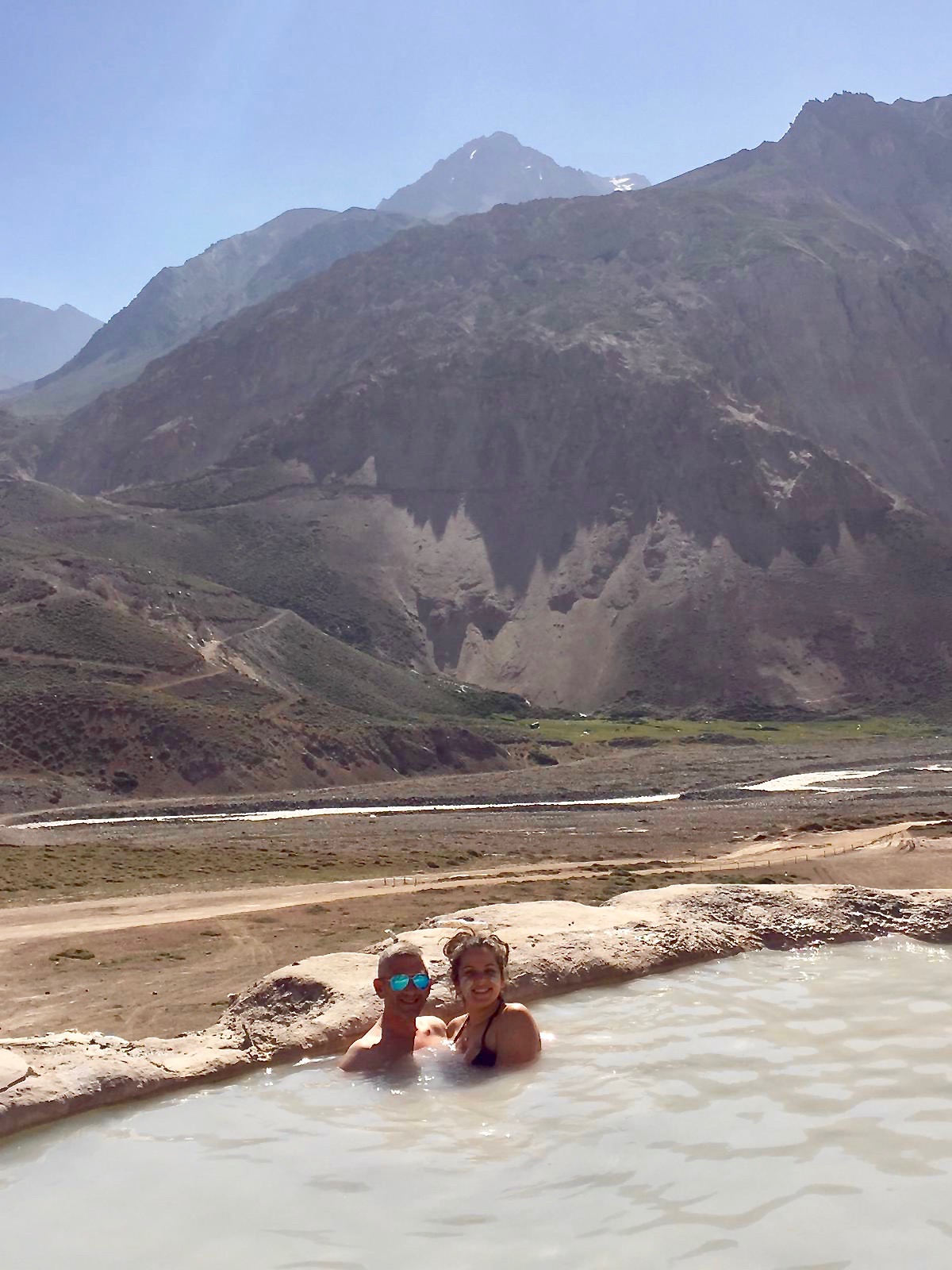 Picnic area on the way back to Santiago from the Andes: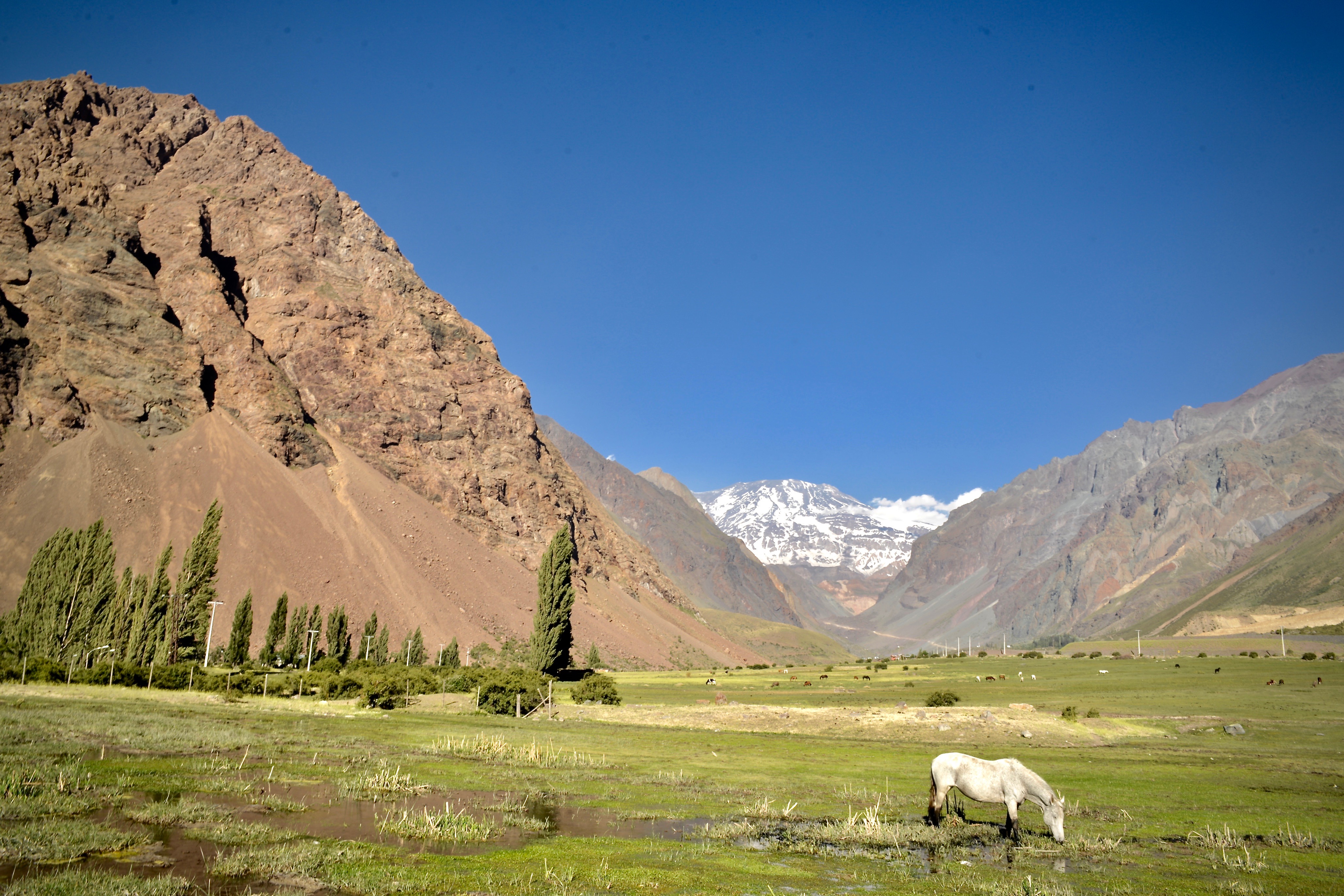 I appreciated the guidance from Chile's health ministry in helping to select my snacks in the Santiago bus station while waiting for our transportation to Valparaíso (these were delicious):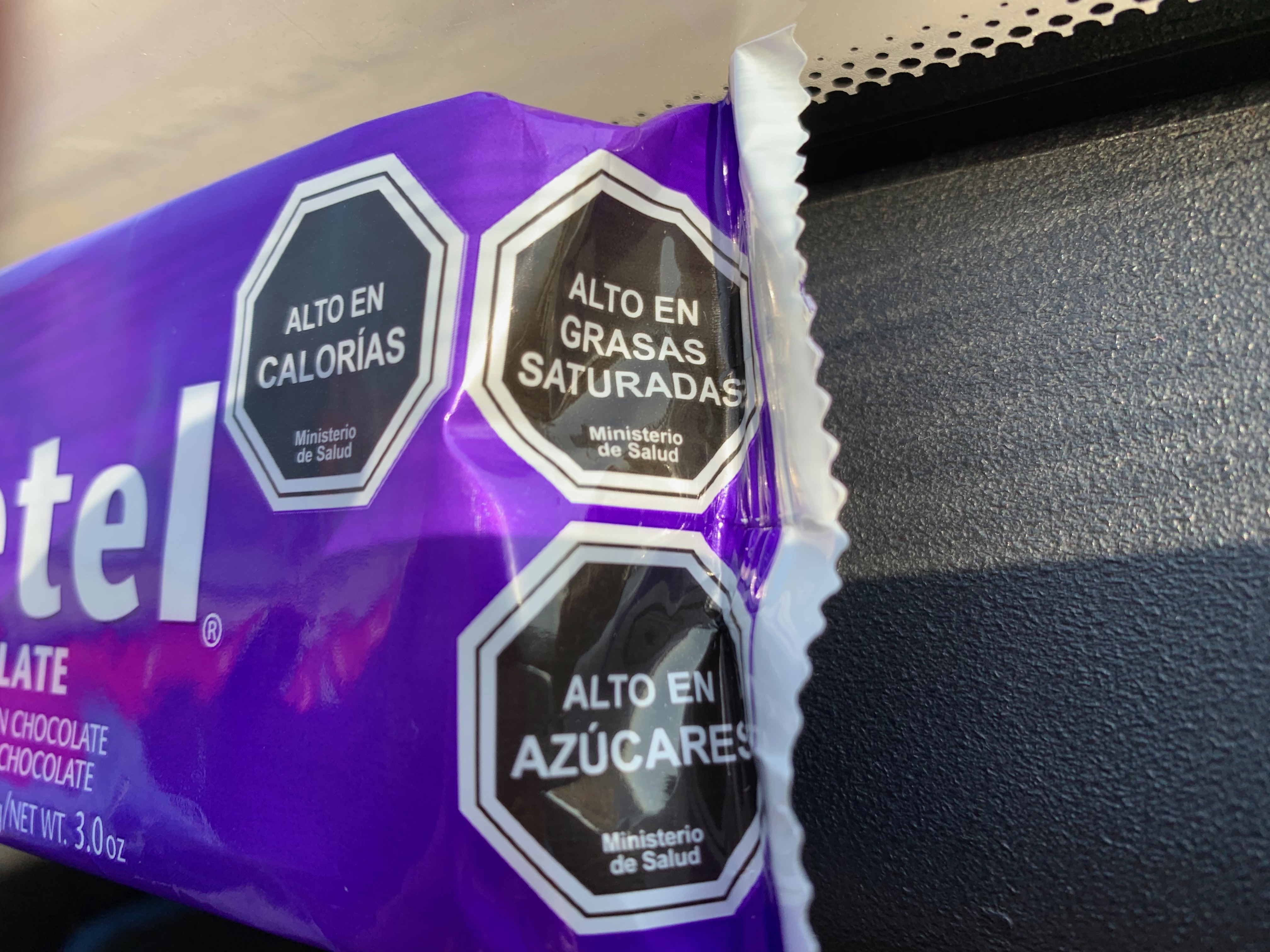 Communist and anarchist propaganda was significantly more prevalent in Valparaíso than in Santiago: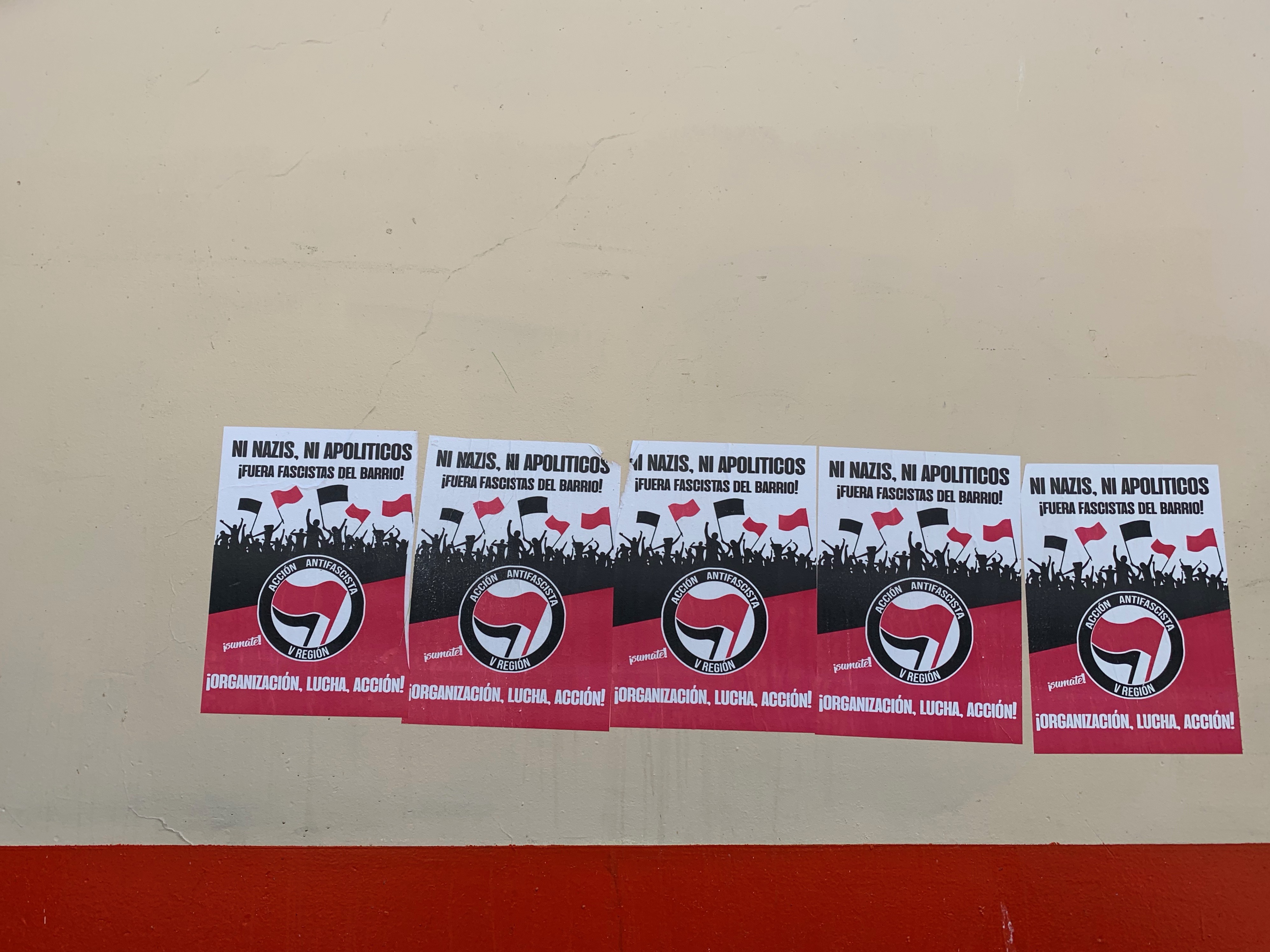 Valparaíso's historic quarter: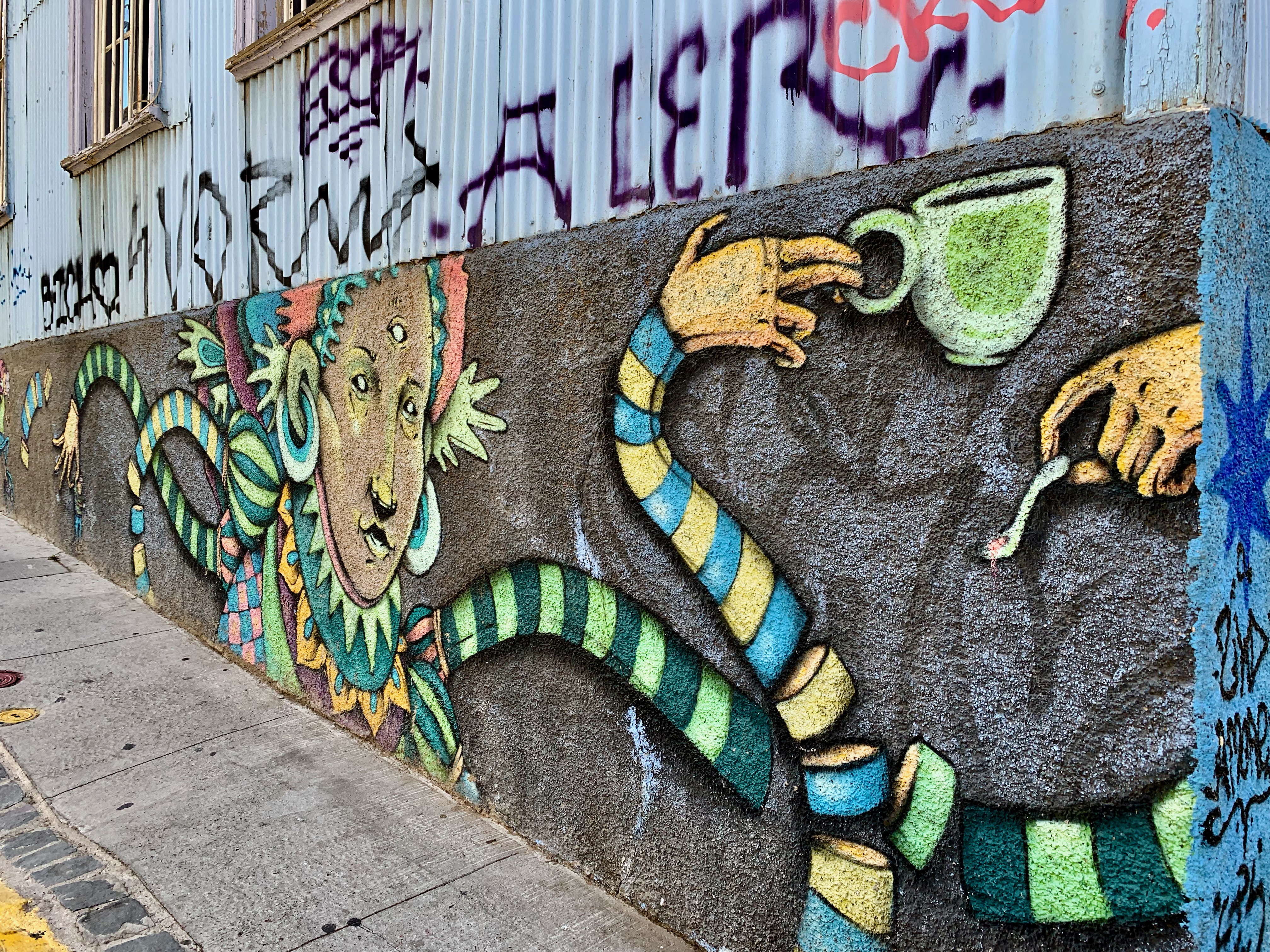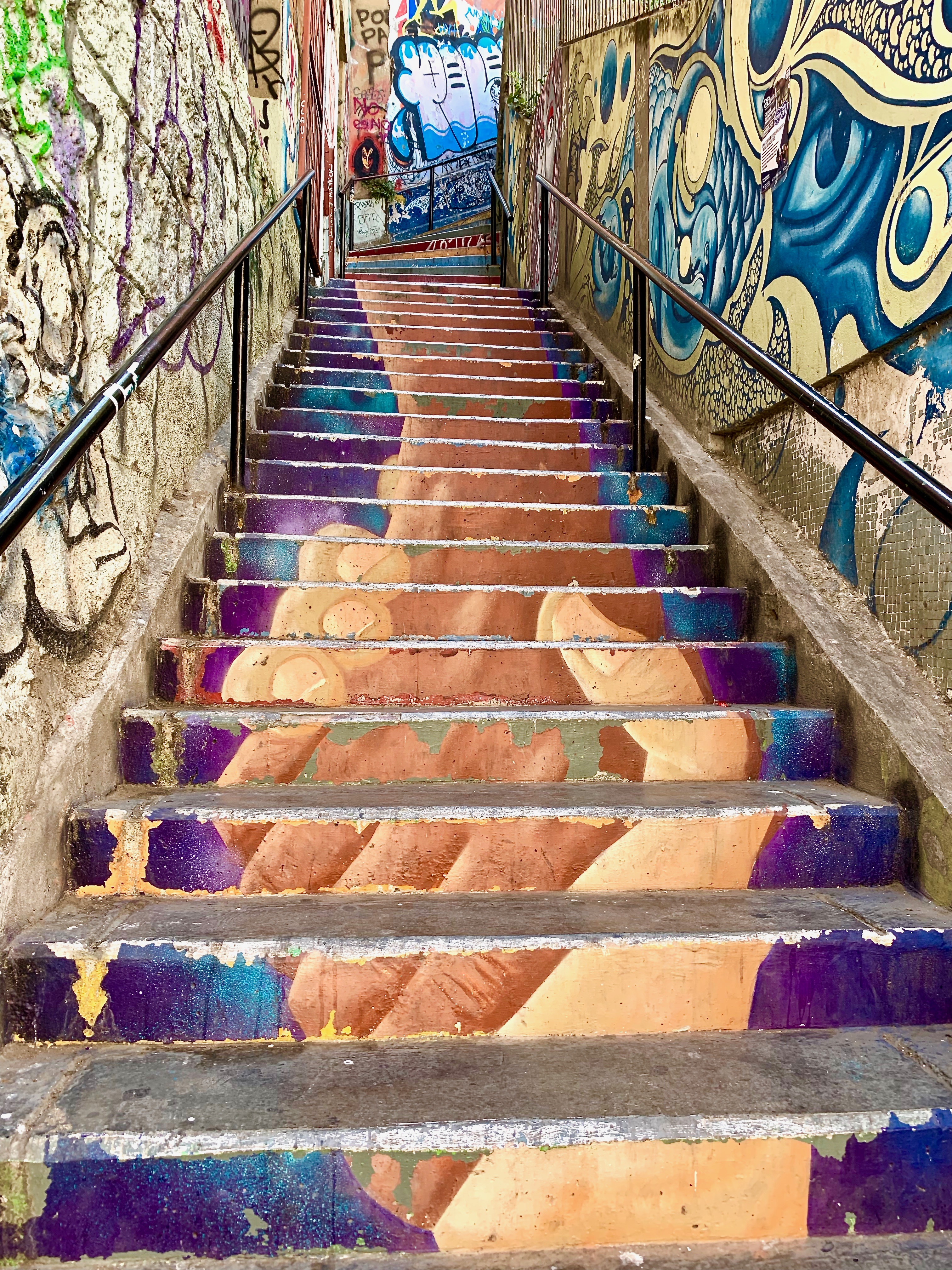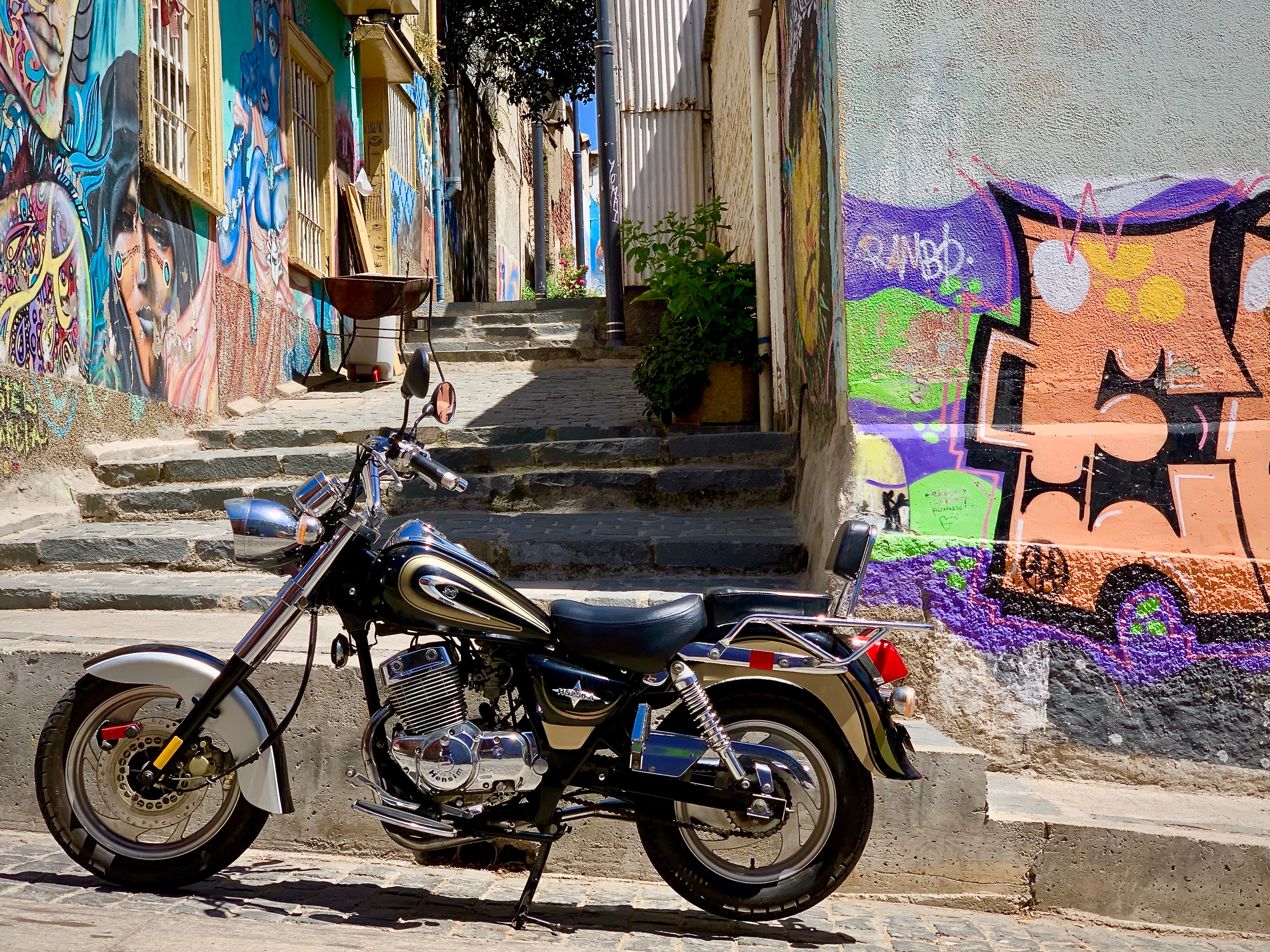 Funicular and view from the Paseo Yugoslavo: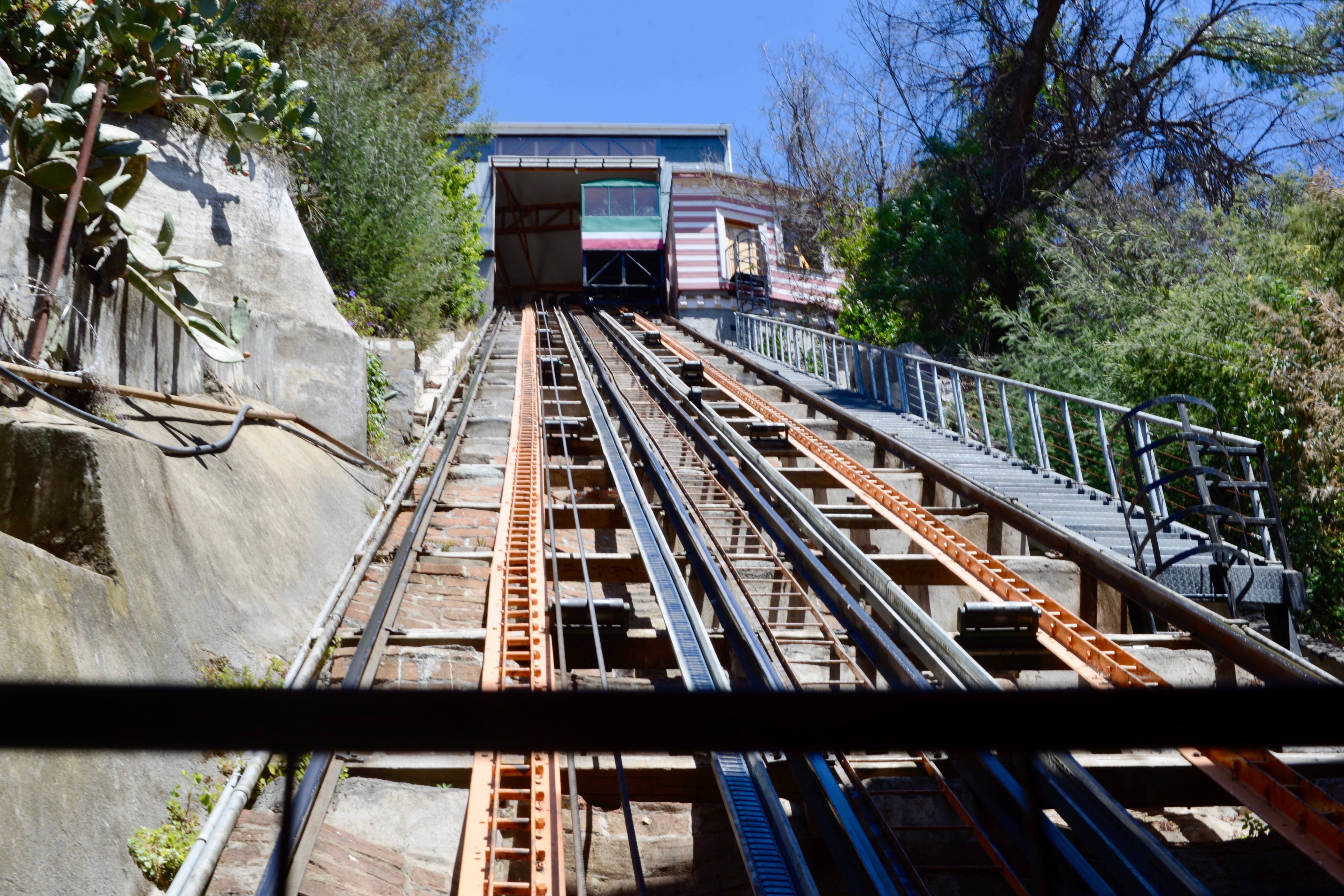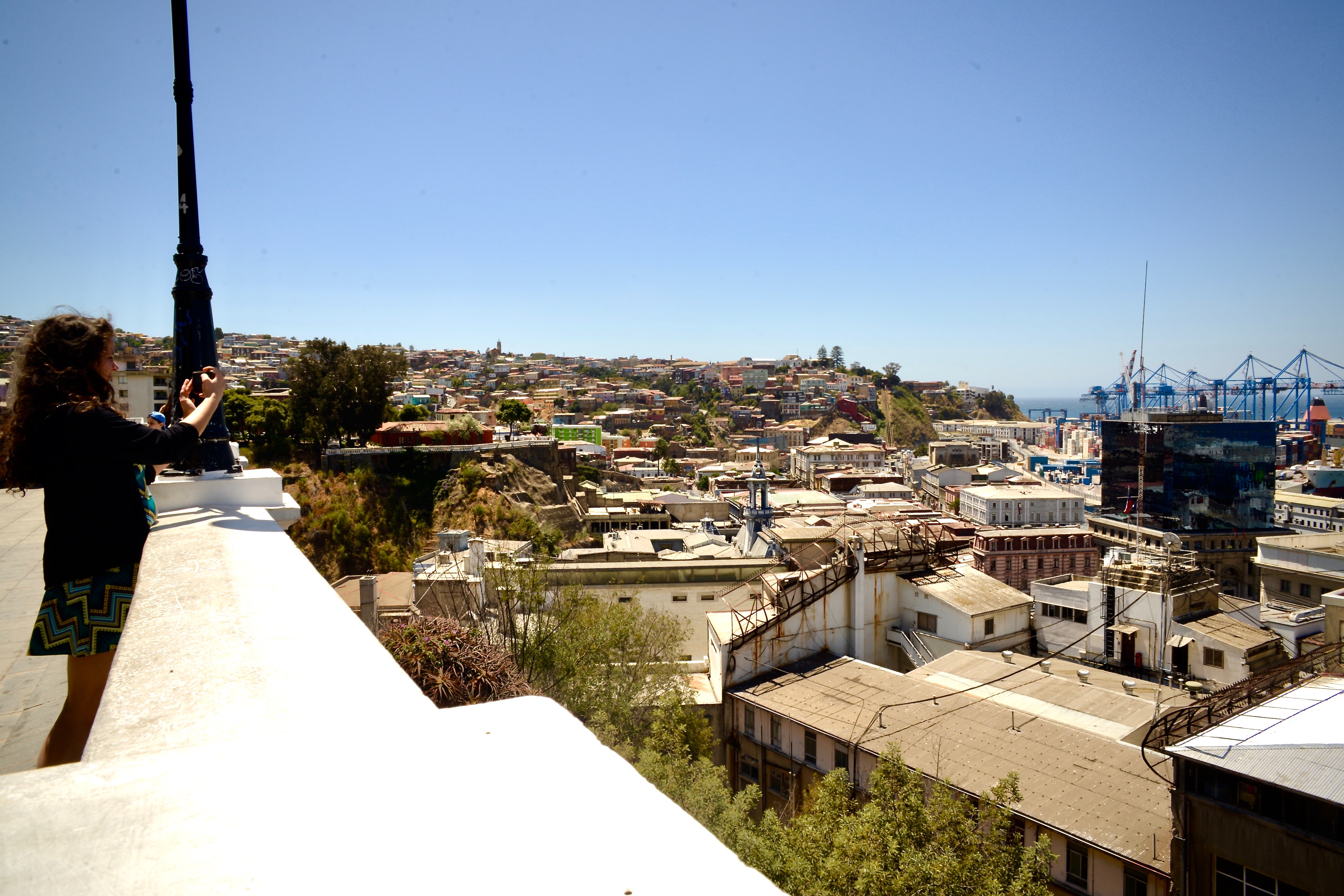 Café: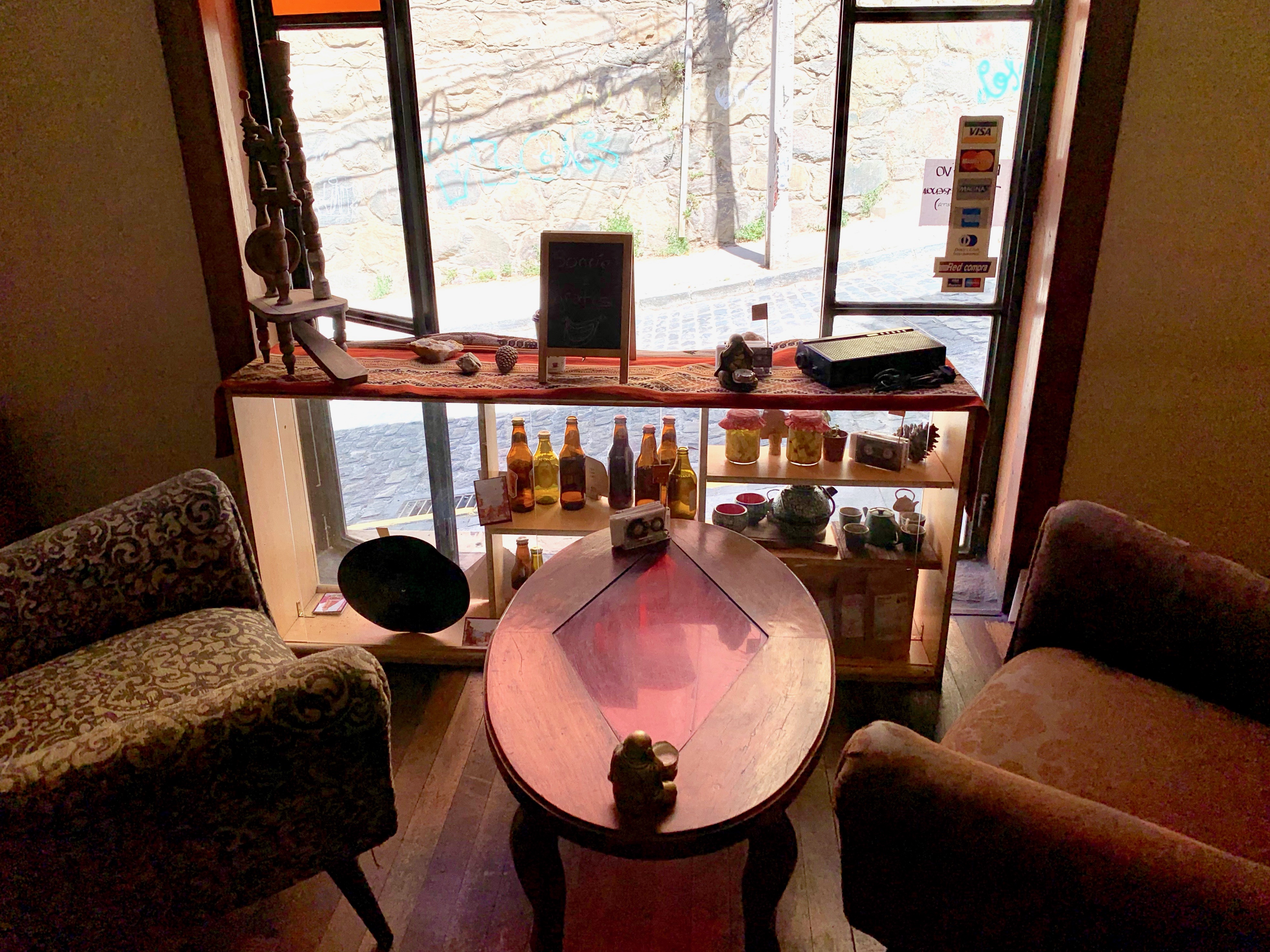 Pisco sour: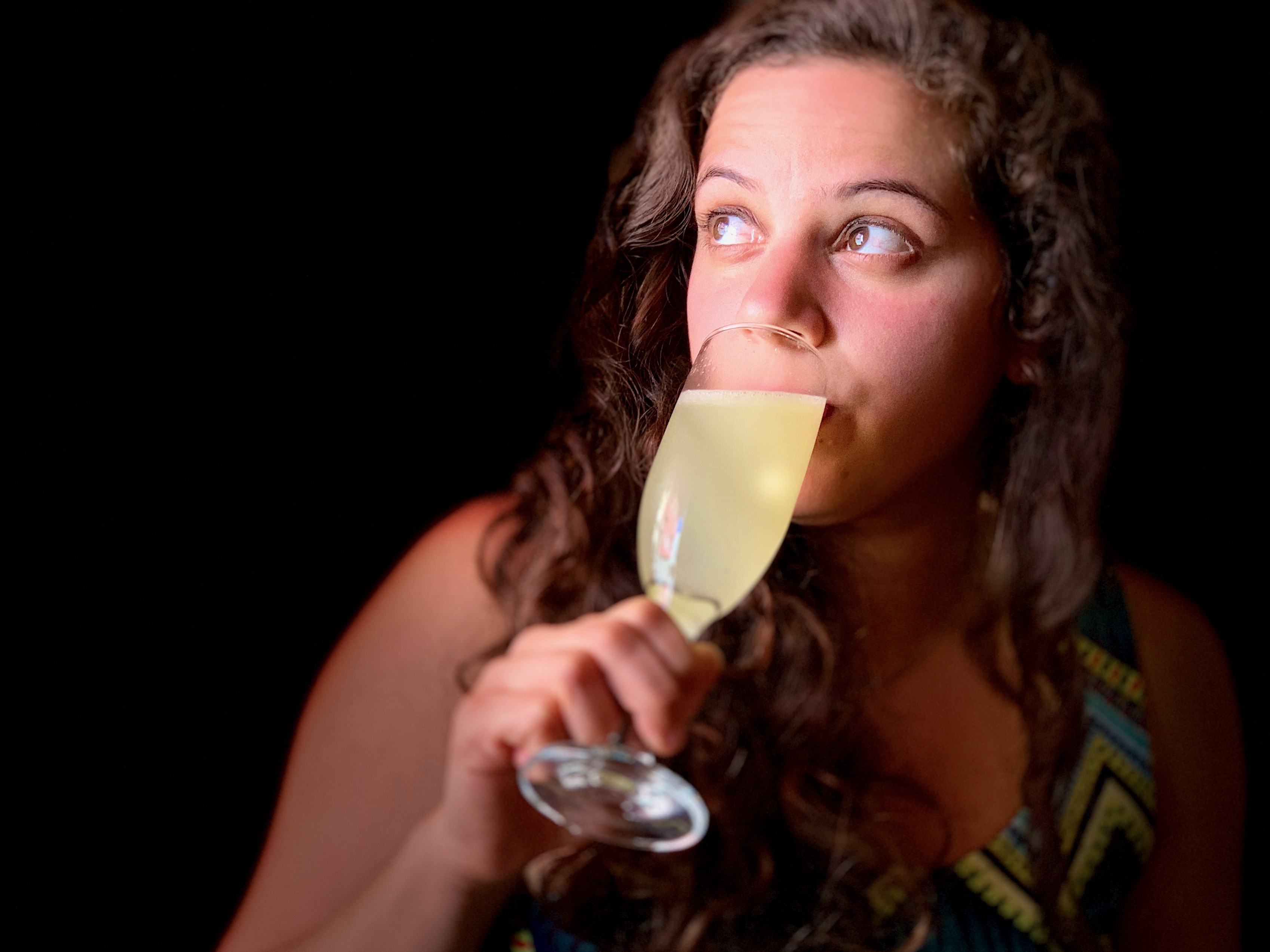 View from the roof of the cafe: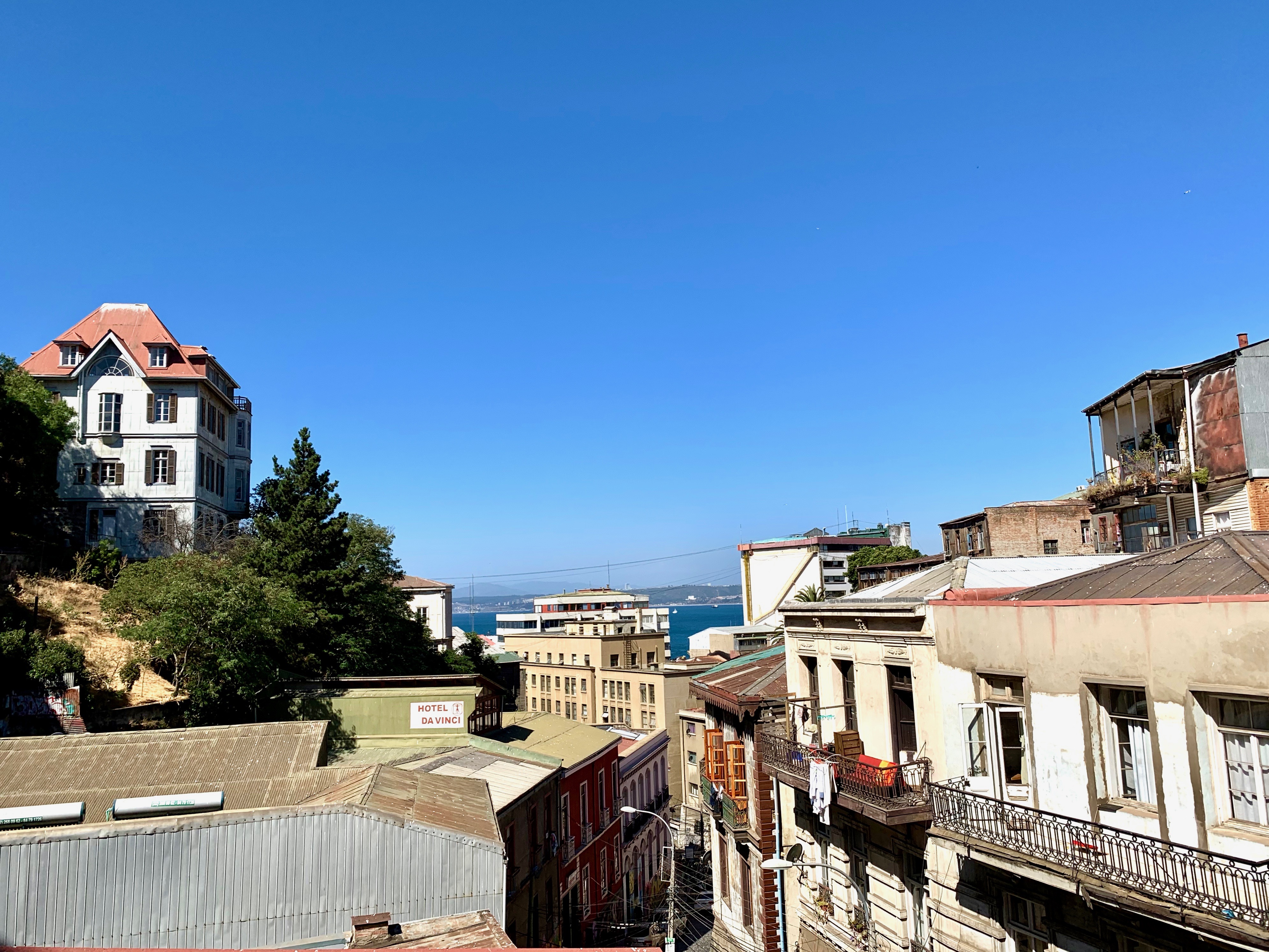 One of many stray dogs: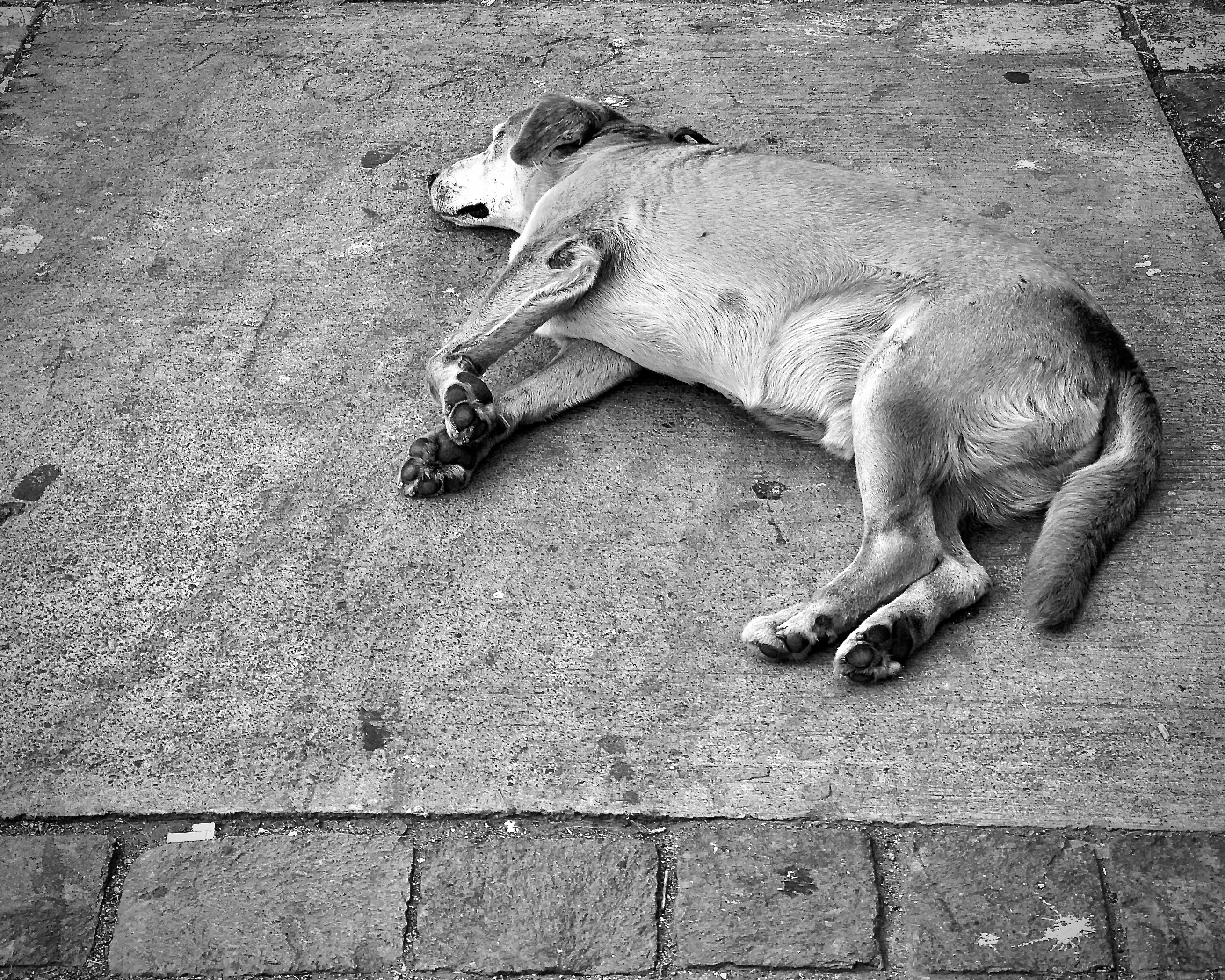 I loved that Chile didn't require me to choose between cosmetics that were either lush or fresh, but let me get both in one: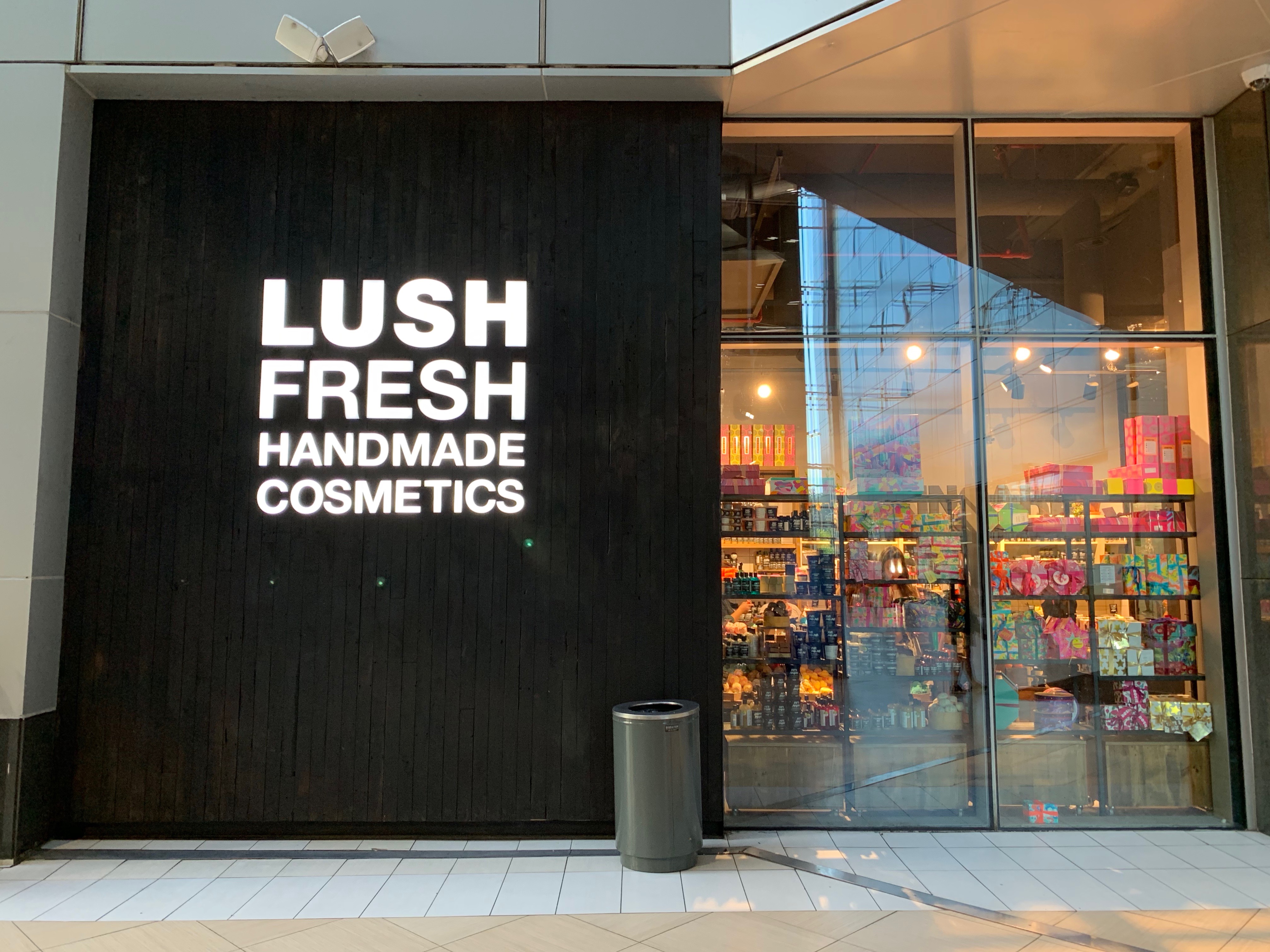 Between Purity (too sanctimonious), Shine (too greasy), Fuel (too much like Red Bull) and Immunity, who wouldn't choose Immunity?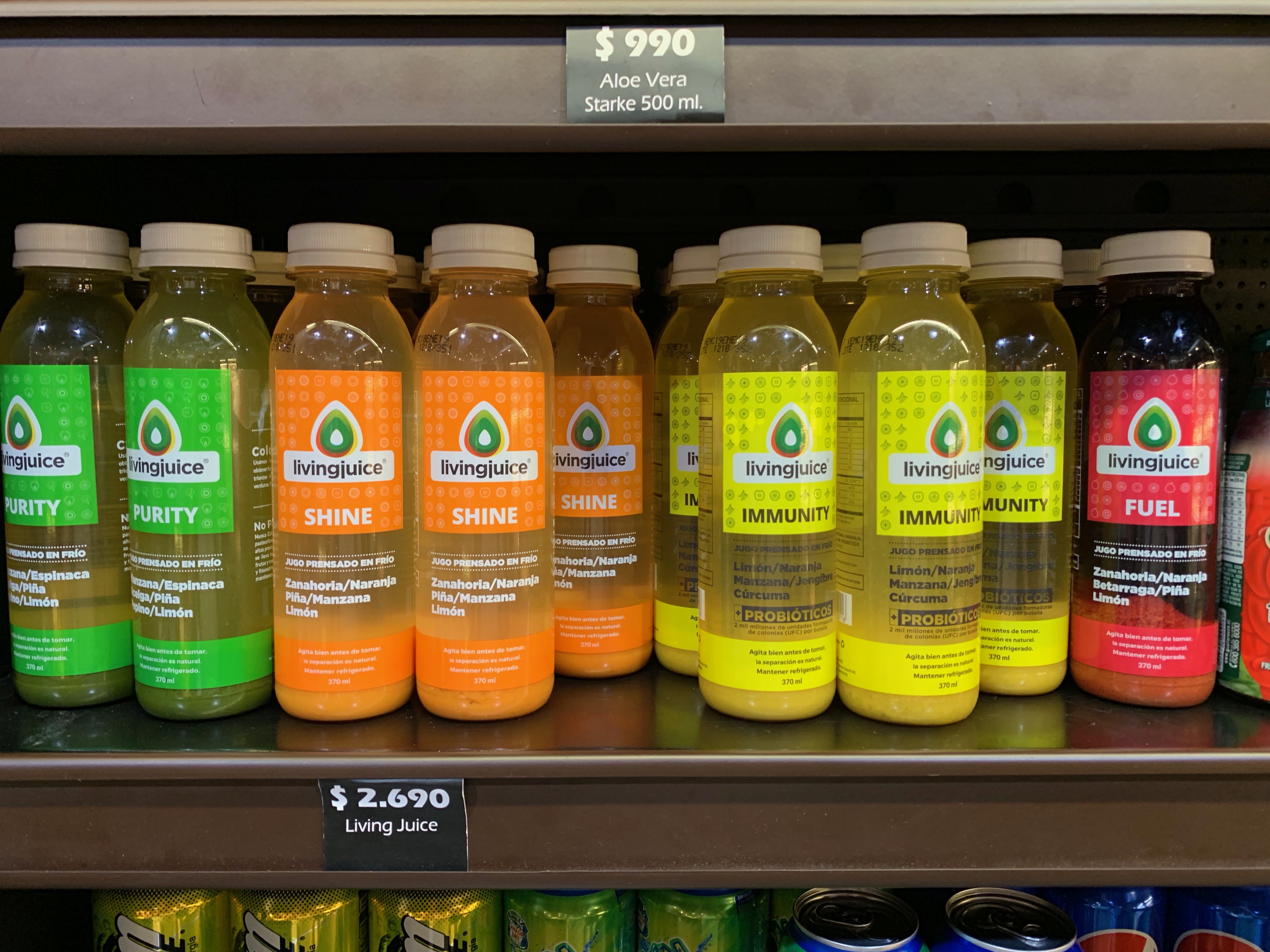 Santiago sunset over the coastal mountain range from Sky Costanera, the observation deck at the top of the tallest building in Latin America: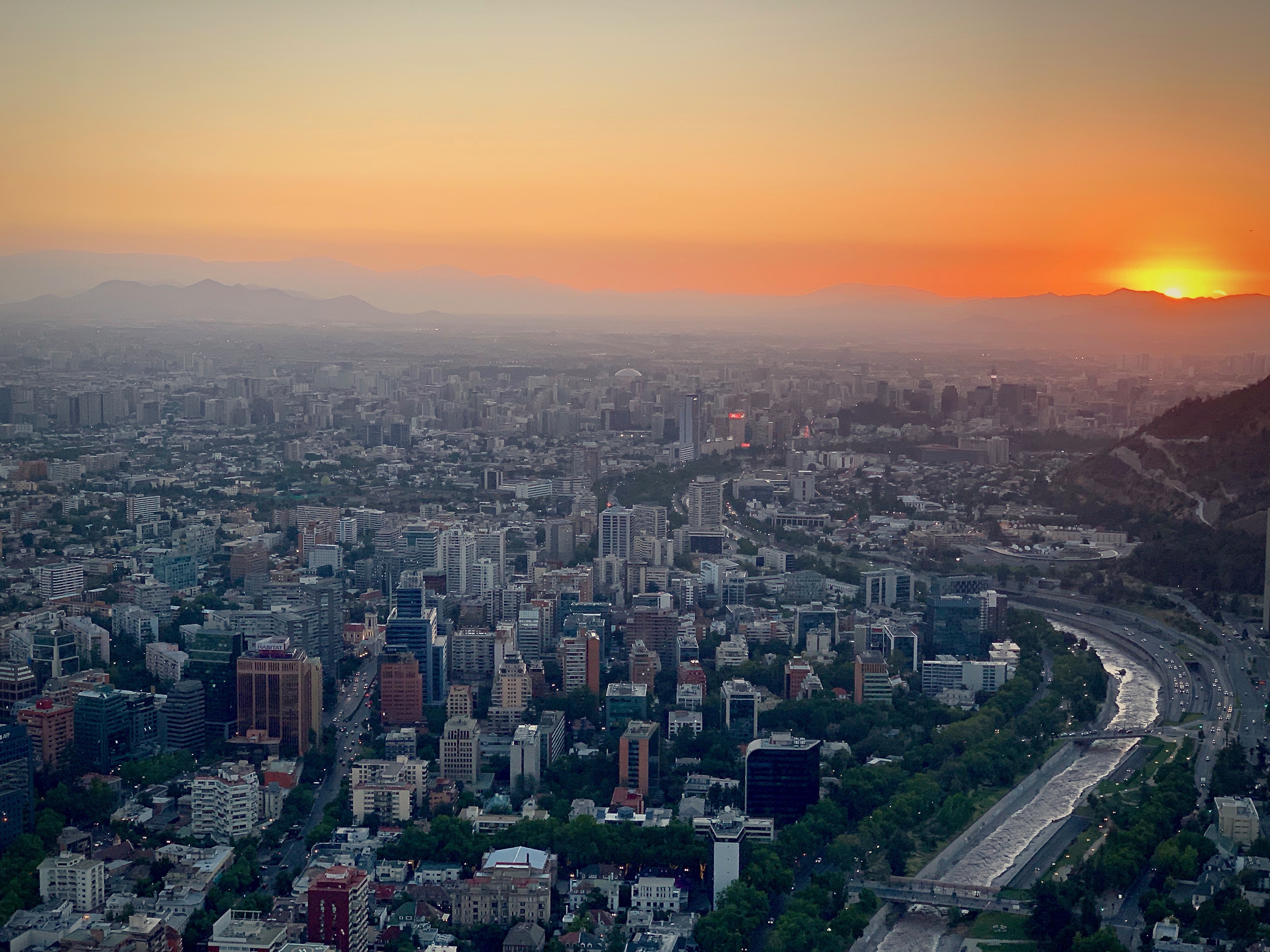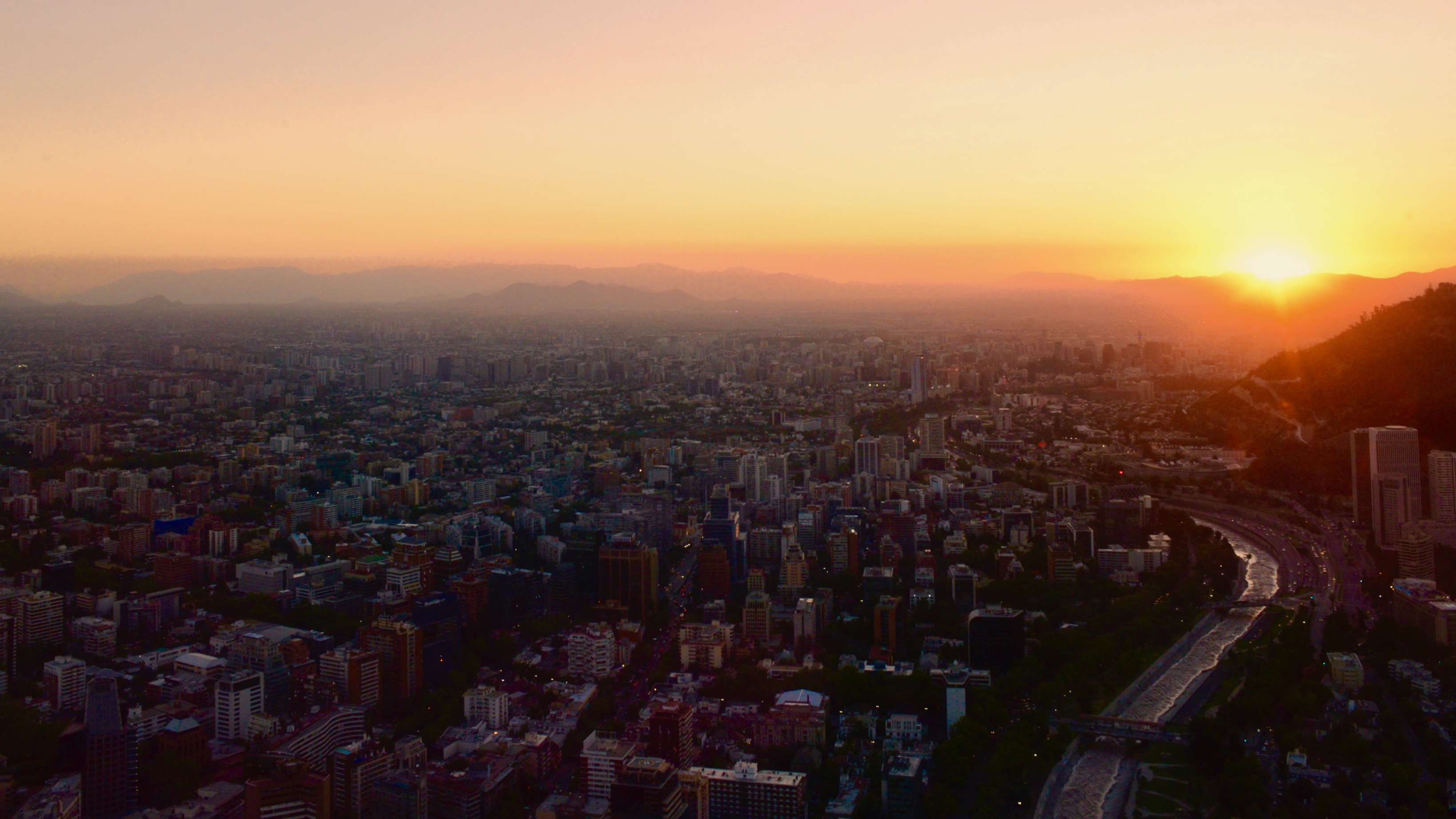 There aren't words (in English) to describe the joy I experienced when I discovered that Chili's (the restaurant) is popular in Chile (the country):
Here's how my sunburn looked three days after the Andes hike: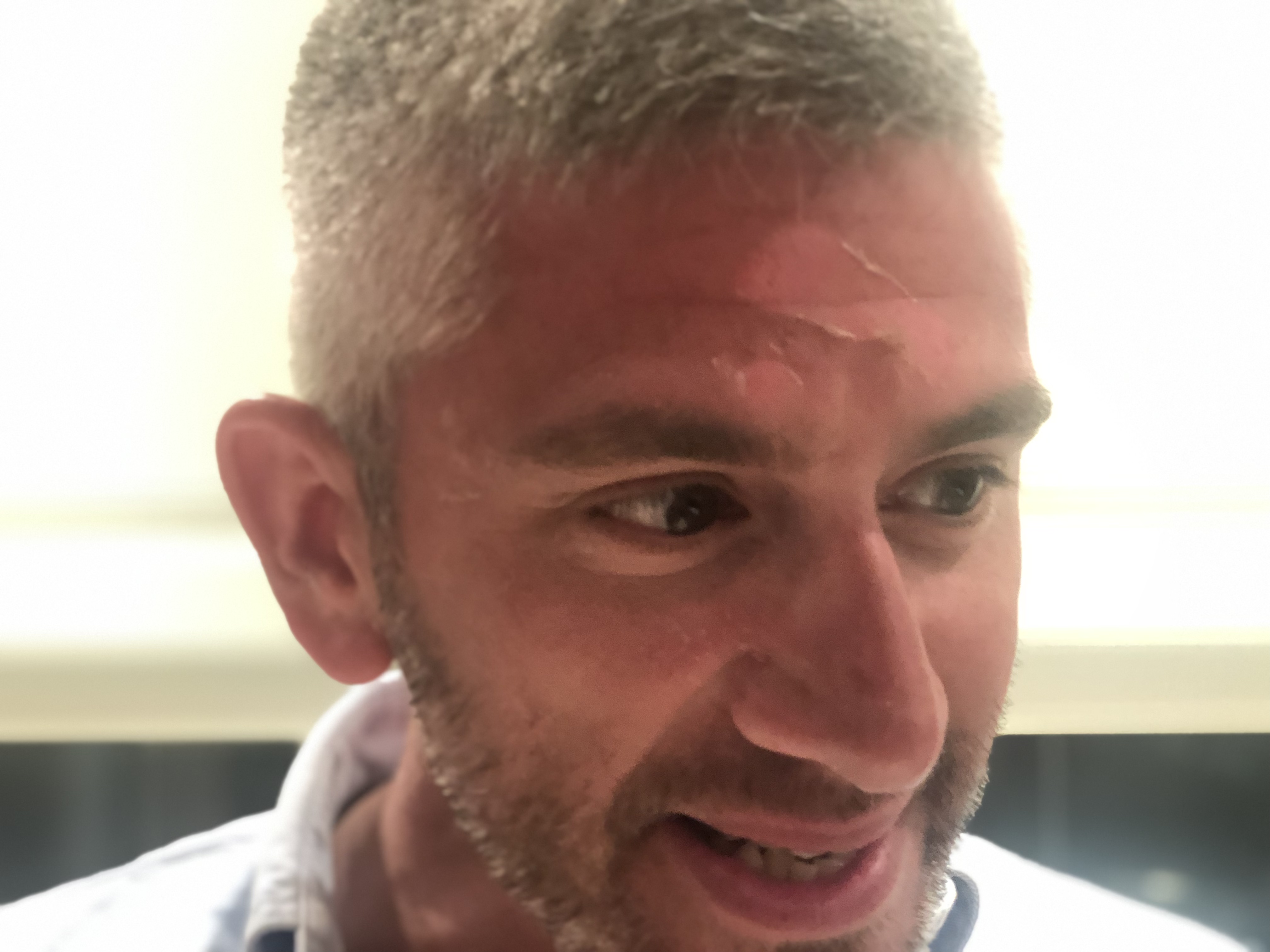 (Since then, most of the skin has peeled from my face, the back of my neck, and the outsides of my forearms. Good times!)
Bonus! Besides scotched egg and spotted dick, "Maryland cookies" are a beloved British delicacy: